02/07/2017
If you've been following stylist Christina Frik's work on this blog, you may be curious about her bag choices. Instead of treating a purse as an after-thought, she treats it as a finishing touch. It looks like magic--especially to those of us who rely on a single bag for everything. Even when she showed us how to wear one bag four ways, she didn't choose a quiet little black bag that blended in. Her choice was more like a piece of jewelry!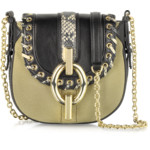 How does she do it? Today she shows us how to create our own wardrobe of six essential bags based on just two factors:
potential to change a look, and

function.
POTENTIAL TO CHANGE A LOOK
When it comes to changing or completing a look, she looks for these elements:
at least one bold pop of color bag. "Think red, electric yellow, cobalt blue, tangerine, kelly green, coral . . . ."
one bag in a dark color other than black. "Think plum, maroon, brick red, ink blue, dark grey, olive green . . . ."
one bag in a print of some sort. "I really LOOOOVE animal prints, abstracts, and black and white."
one bag with a different surface texture. "It can be

saffiano leathe

r, studs, rivets, jewels, tassels, snakeskin, shiny, matte, calf hair, anything."
one bag in a neutral color to switch up throughout the week. Christina likes a black nylon bag for everyday use because it's "so easy to clean and lightweight." She also loves "gold or silver hardware on nylon bags. Something about the combination really elevates the look."
FUNCTION
Are you ready to combine style with function? Here are her top choices.
1. Mini-Backpack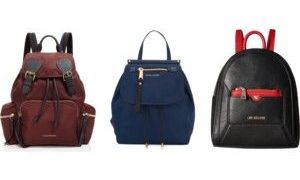 Christina tells us, "It's just easy to throw on, light, and nice to have the weight evenly distributed between the shoulders. Also, you are hands free. Only essentials go inside so there's no over-packing. I like to look for backpacks with little pockets all over the place where I can easily access phone, chapstick, candy/gum, a pen. This also helps with not having to have to open the main compartment too much. I only put my wallet in the main one--along with my daugther's sippy cup!"
2. Structured Satchel with Top Handles and Convertible Strap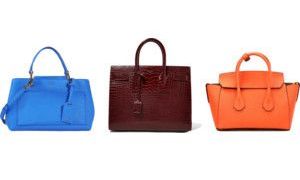 She says, "I like to use this bag for work, interviews, meetings, church, etc. I also try to make sure it has a secure closure at the top in case of spillage." If you're going to invest in one designer bag, it should be this one.
3. Carry all Tote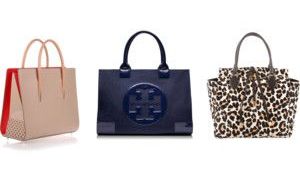 According to Christina, "This is my 'throw everything inside' kind of bag, I can also use this for the beach, pool, etc. Basically it's something that I don't mind getting a little dirty depending on the outing that day. So think of apple picking, a picnic, market shopping, etc."
We're also thinking of laptops!
4. Mini Crossbody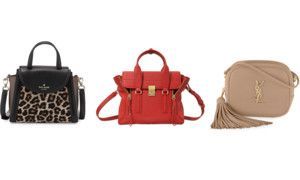 "This is my 'out with the girls for lunch' or 'quick run errands by myself' or 'mani/pedi' bag. I also like to pack a bag like this in my suitcase when I travel. It's just easy to grab, go, and shop."
For those of us who avoid cross-body bags because they highlight our large chests, who says these adorable little bags have to go ACROSS our bodies?
5. Clutch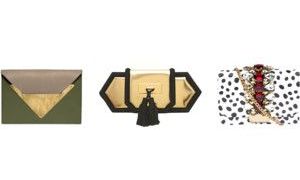 For special occasions and date nights, Christina likes "clutches of all sorts of shapes, like an envelope clutch, and clutches with mixed textures, prints, tassels, and jewels."
6. Overnight/Weekender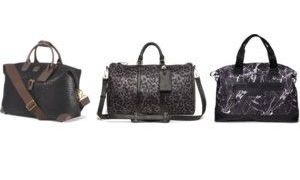 As with the mini-backpacks, Christina loves pockets in front and on the sides for easy access to tickets, important documents, wallet, phone, and anything else. She looks for a bag that has both short handles and a long shoulder strap.
---
There's still a little bit of magic involved when Christina finalizes a look. In styling sessions and in front of her mirror at home, she'll test different types of bags until she finds the one that looks the most flattering but is still practical.
While a big bust can make it difficult to find stylish clothes that fit, these tips for building a wardrobe of stylish bags give every busty woman a chance to have fun with fashion.
Love the bags that Christina chose to illustrate this post? You can find them on

her Polyvore page

, together with more beautiful bags that we couldn't fit here.