02/12/2019
Campbell & Kate specializes in fitted shirts for fuller busts, but we also know a LOT about gorgeous gowns and bras for bigger breasts. With Valentine's Day around the corner, here are some of our favorites. We've also got the scoop on what boutique owners are loving on their DD+ clients this season.
CHEMISES AND GOWNS
One day we'll offer a roundup of all the supportive sleepwear available for bigger chests, but this month we're focusing on "special" pieces--like the Juliette draped-back gown from Harlow & Fox. We introduced the brand to you in 2014, and the company continues to offer breathtaking luxury loungewear. Each S, M and L size comes in two cup ranges: DD-F or FF-G. If you're in NYC, you can try the pieces in person at their February 23 pop-up shop.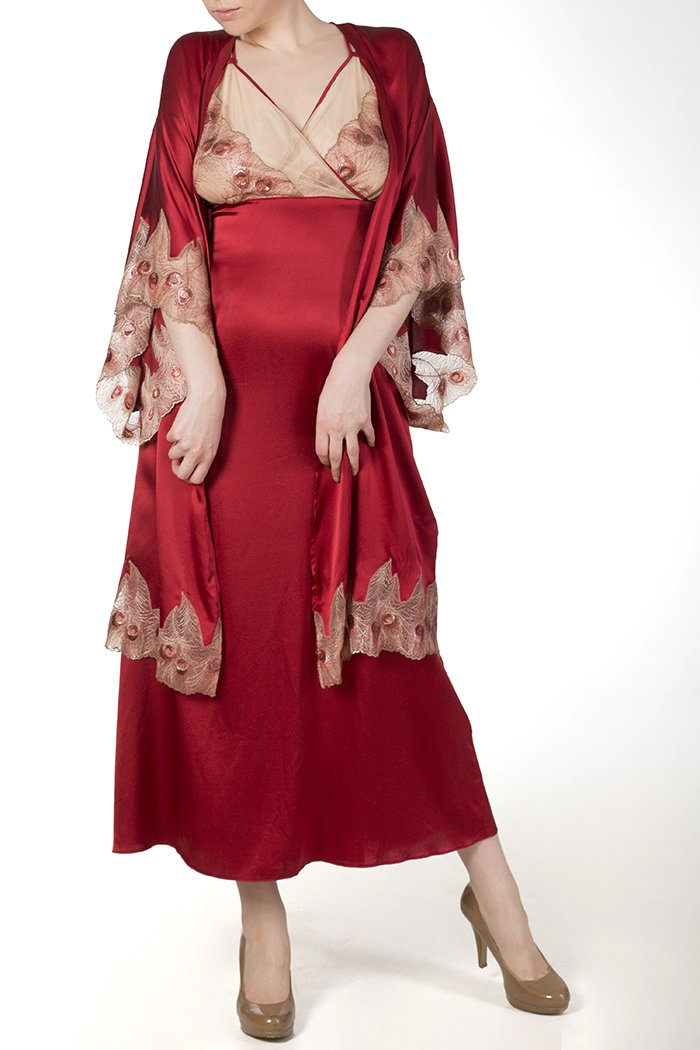 Rachel Wentworth, co-owner of the gracious Forty Winks boutique in Cambridge, finds the Clo Intimo Fortuna racerback chemise (below) works well for their full-busted Valentine's Day clients. "The mesh-lined cups offer extra space and support for larger busts. Sure you might spill out of it a bit, but it's Valentine's Day after all!"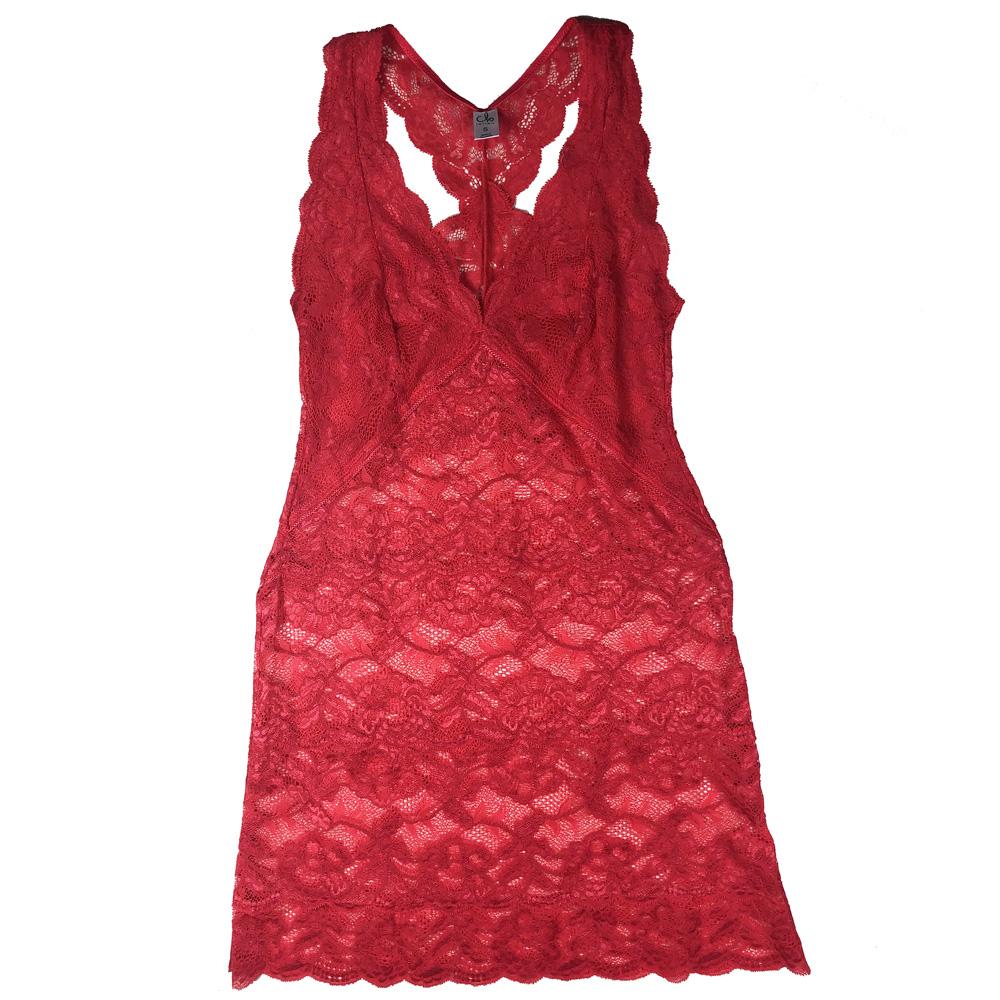 If you've come to believe that triangle-cups can't work for large breasts, we bring you Impish Lee. Founded by two sisters who cut and sew your pieces from start to finish, you can design your own lingerie in cup sizes up to the equivalent of a British GG.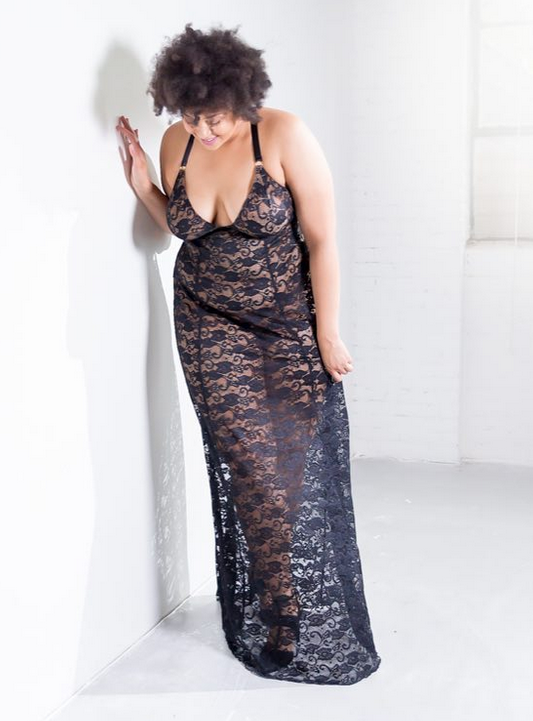 Their slips include a removable back strap--a thoughtful touch for more support.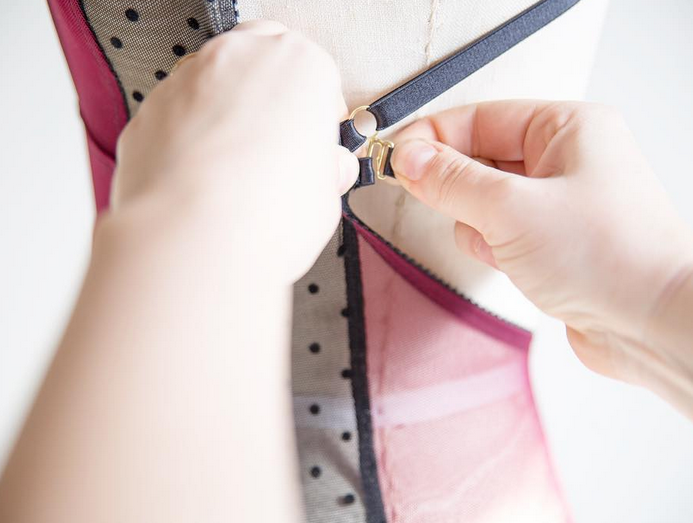 "OOH-LA-LINGERIE!"
We're partial to French lingerie, and Empreinte is at the top of our list because their only focus is beautiful bras for bigger busts. You can read more about what makes them so great in our first post about them. Many of their bras go to a deep G cup, including our SS19 favorite, the Ashley. Its lacquer-effect embroidery really pops against the tulle background.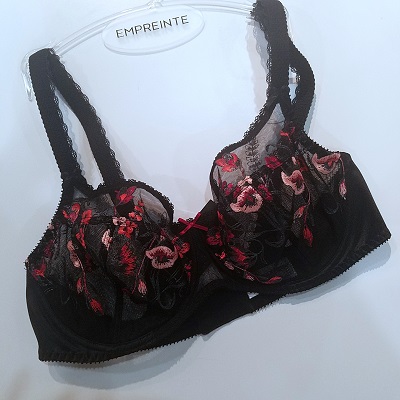 Another French lingerie brand, Aubade, is known for its seductive styles that were for many years off limits to larger cups. Today, Aubade offers beautiful bras in deep G cups. Look for their "comfort" styles, but note that "comfort" doesn't diminish the sexy aspect of these pieces--it simply refers to the U-shaped back and wider straps and band. We like this season's Rêve Êveillé.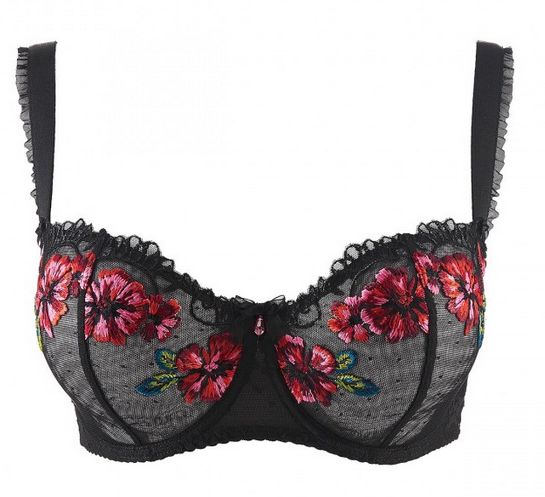 PIZZAZZ FROM POLAND
Polish brand Ewa Michalak has a cult following among full-busted women who want major lift and centeredness from their bras, and Levana Bratique is one of the few stores in the United States to carry them. According to boutique owner Judy Masucci, the Antonina from Ewa "is pure luxury. It feels as good as it looks. It is super soft, lifts and centers your bust and gives the most beautiful silhouette." Its cup range extends to a British KK.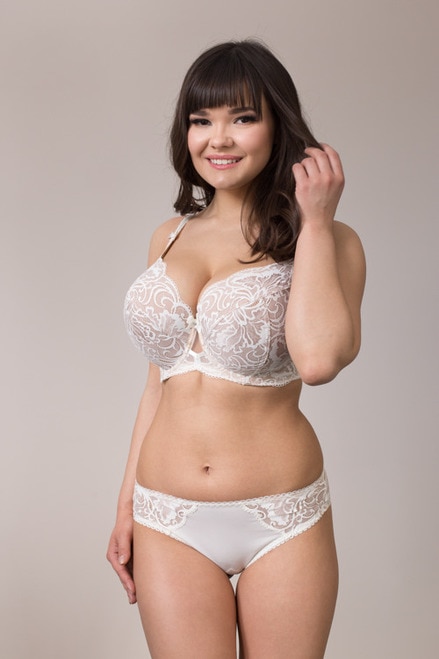 Judy also raves about the "super sexy" Sieci from Ewa Michalak: "It's sheer, made from a soft mesh fabric . . . has attached straps that act to accentuate and flatter your bustline and optional straps for added decoration--on the bra and between the bra and the panty. This bra is supportive, sexy and soooooo comfortable!" Its cup range extends to a British K.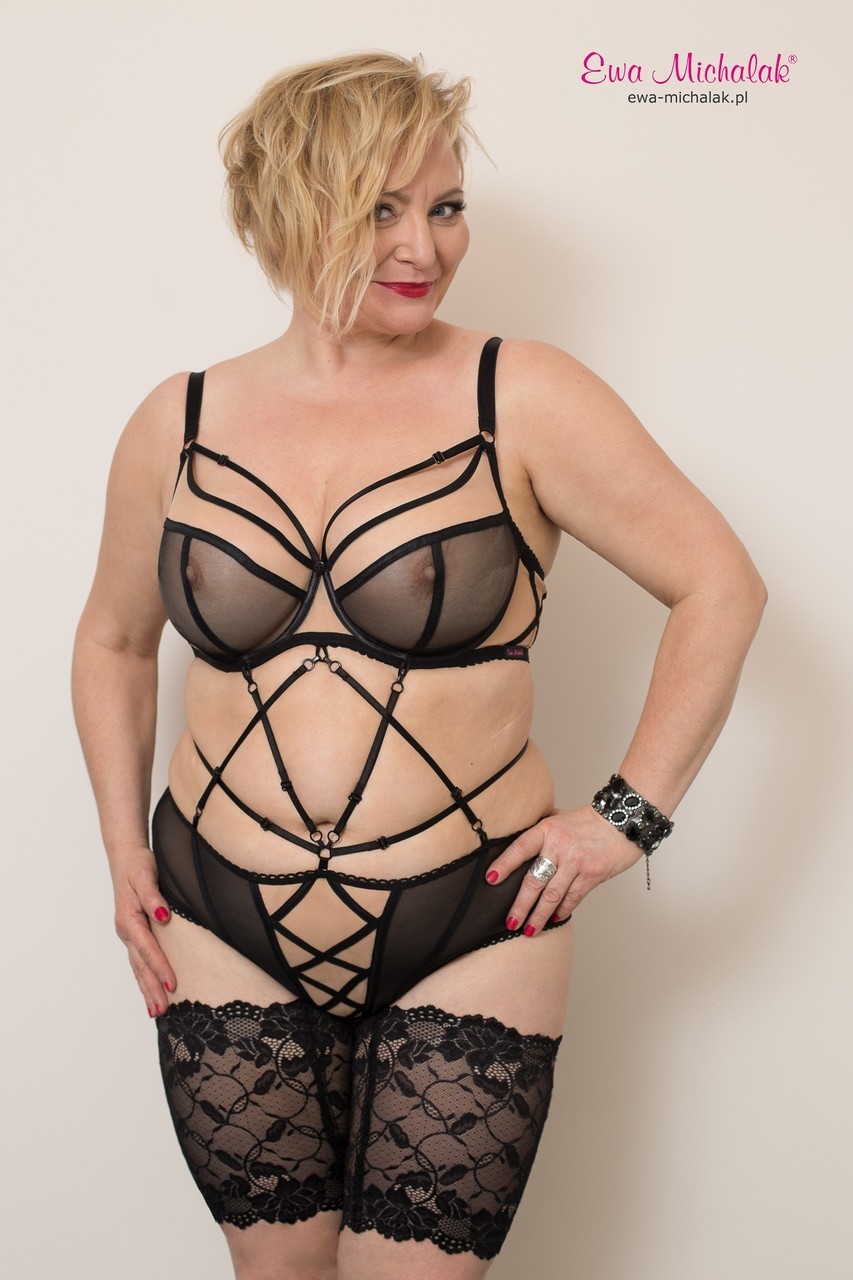 BRITISH BRAS ARE BEAUTIFUL
There are a LOT of British brands for big busts, but here are the Valentine highlights from our experts.
For a low neckline, Rachel from Forty Winks recommends the Panache Ana because it's "lacy and romantic with a deep plunge--but just enough coverage to keep everything in place." Another great detail: it goes up to a British H cup.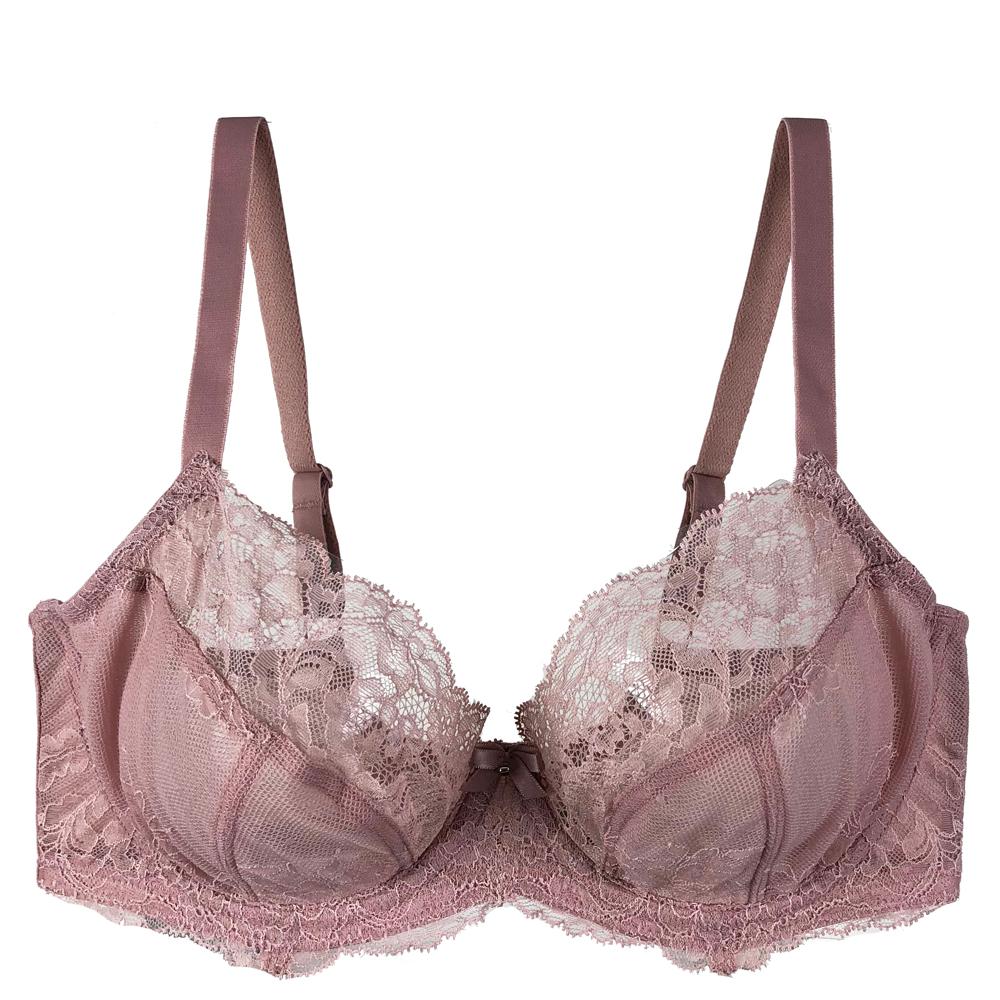 Fuller figures who want a plunging neckline will love the Elomi Matilda. a Levana favorite. Judy tells us that "it will make you feel as gorgeous as this bra looks," and the new petrol color is "to die for". Its cup range extends to a British JJ.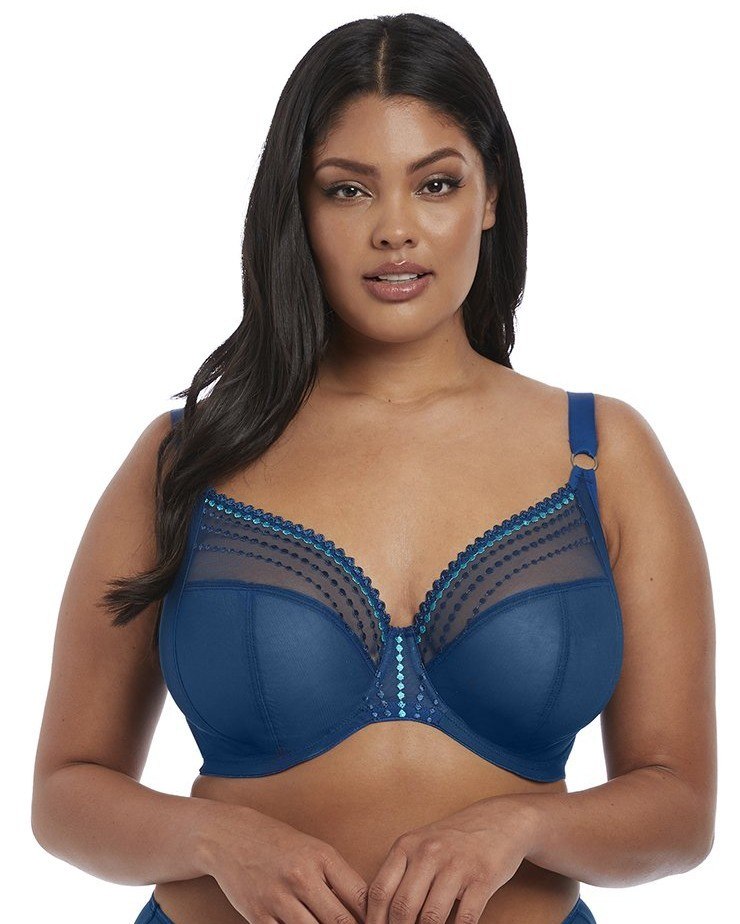 There's also the Elomi Sachi for fuller figures. One of Levana's best-selling styles, Judy tells us, "It is sexy, gives a great shape, and it's meant to be seen. The straps peeking out of your shirt look like a reverse necklace, drawing the attention to your beautiful bustline. Everyone raves about how comfortable this bra is. Black is tried and true, but the new leopard print is just gorgeous for 2019." Sachi also goes to a JJ cup.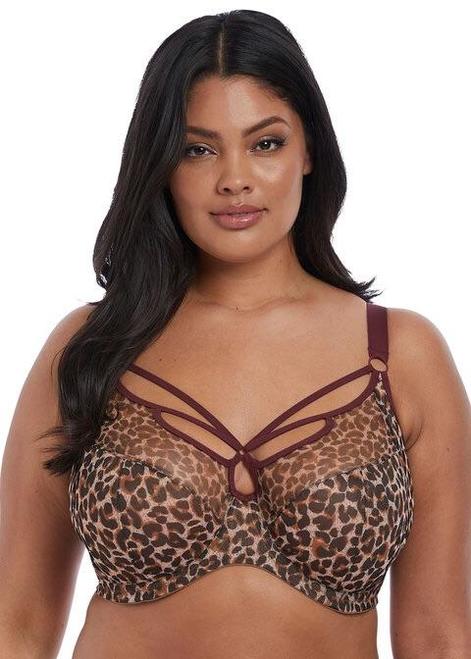 Rebecca Ulrich-Dodson from à la mode intimates (where you can find the Sachi in red) agrees. It's her "full bust favorite, especially for Valentines day. It's got all the support you need," and you can play up the strappy detail "with a low-cut top or fabulous button down shirt with a button or two left open. If you are feeling more conservative, it's still a fun little secret under your clothes."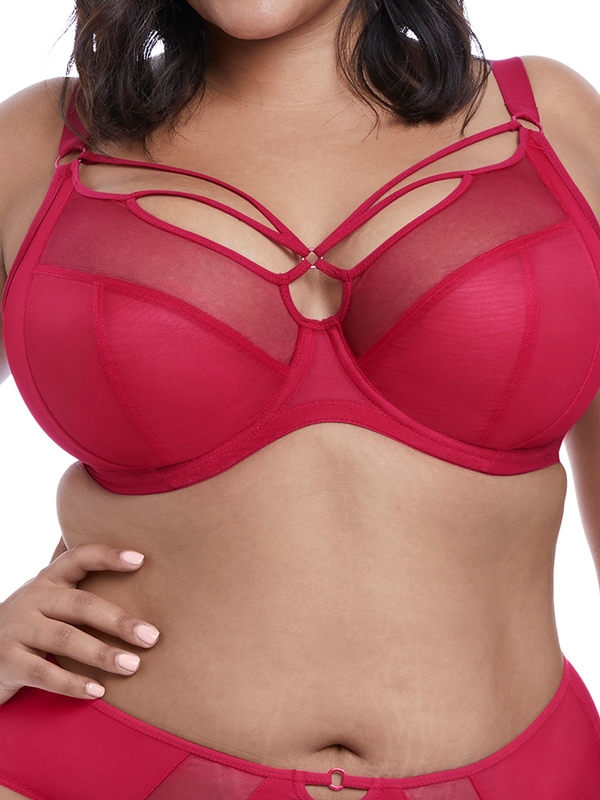 Of course we love it under a Campbell & Kate shirt!