03/31/2017
We have BIG news for women with big busts: Campbell & Kate is having its first Manhattan pop up shop at the Of Mercer flagship store from April 6-9. To celebrate, we've styled our shirts with a few key pieces from Of Mercer's desk-to-dinner collection.
Sheath Dresses that Flatter a Busty Figure
Of Mercer has great sheaths that look amazing on women with large chests. Some of them, like the Bryant and Bedford dresses below, can easily accommodate a G cup.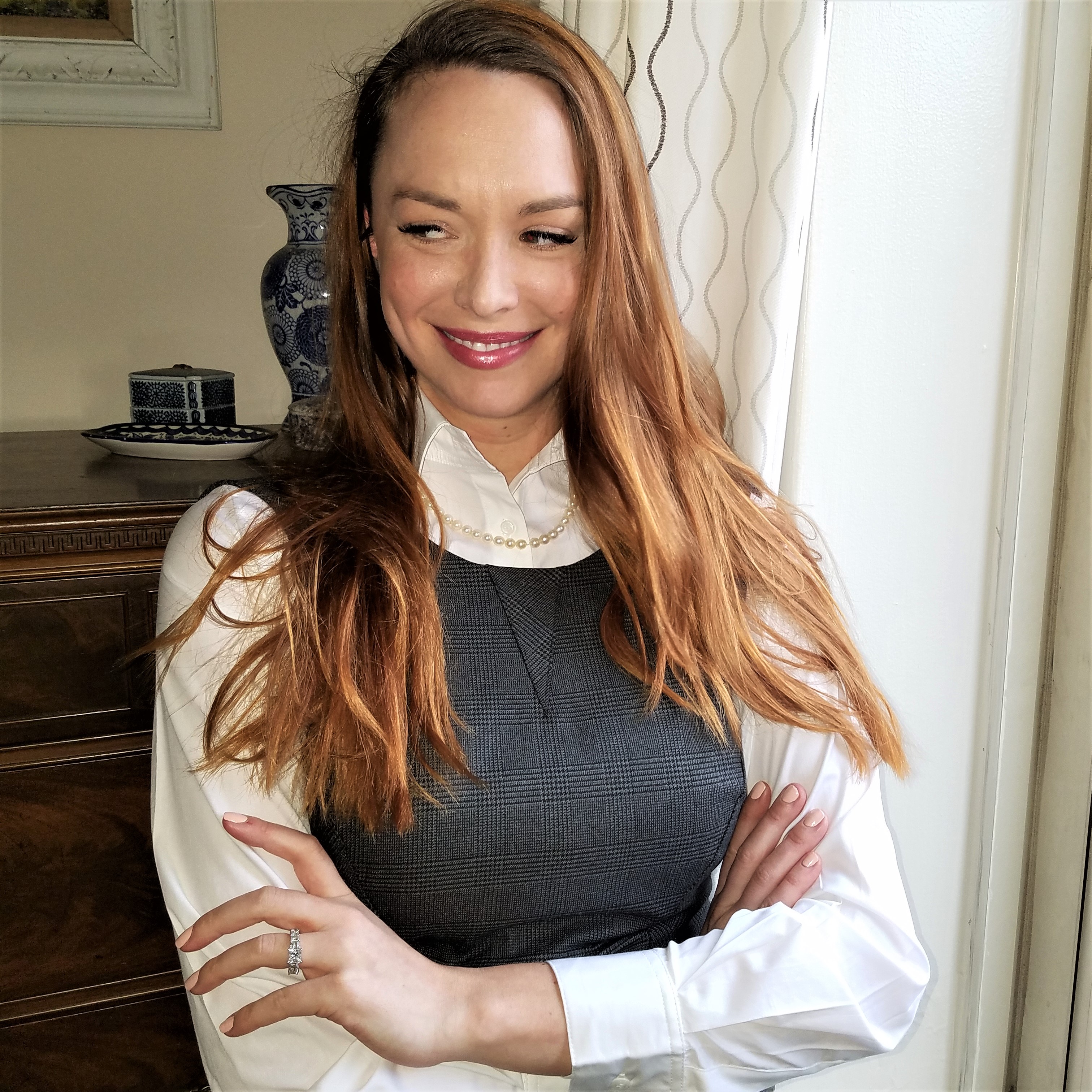 (Wonder what our model is reading below? You'll definitely want to read our review of it in our next blog post!)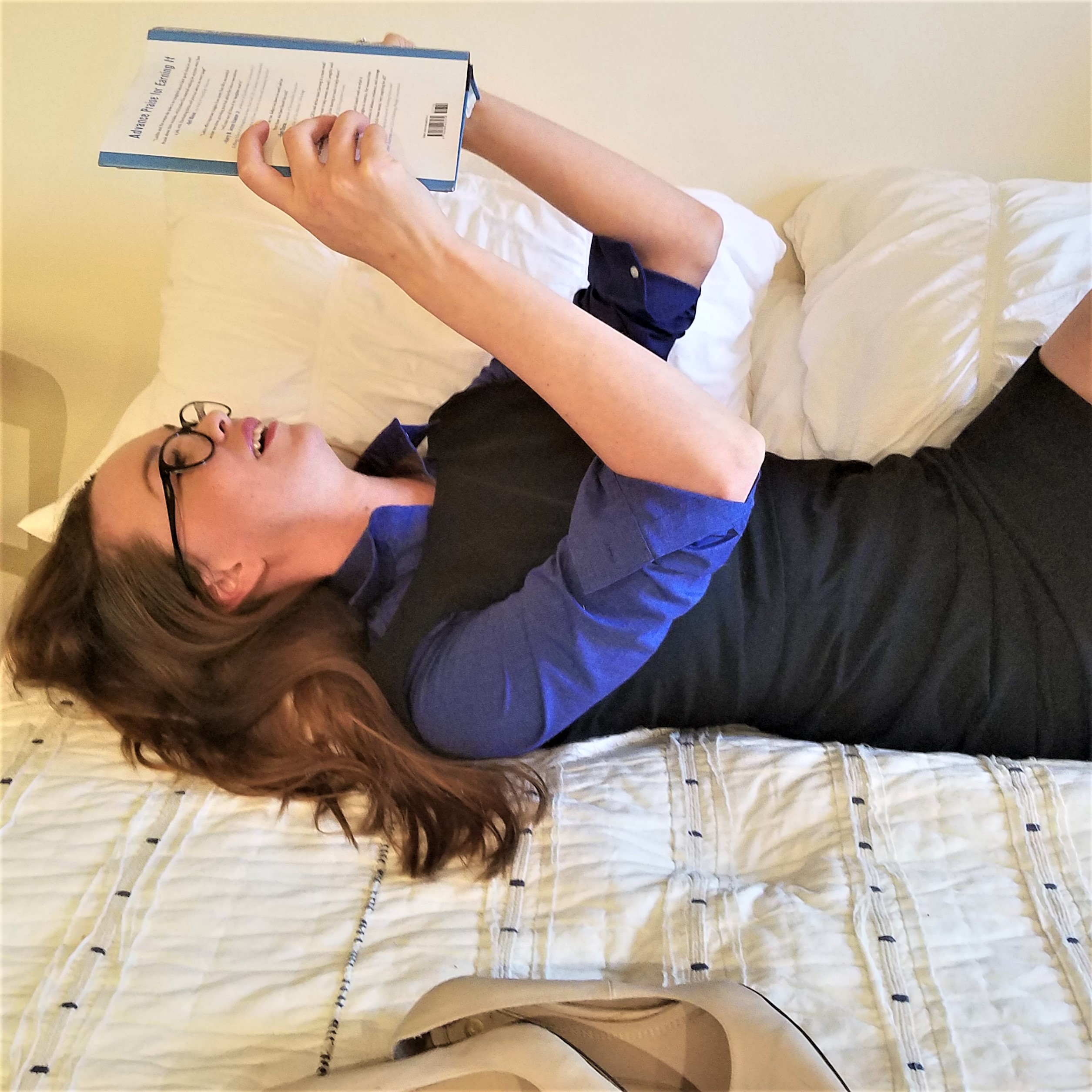 A Go-to Wrap Dress Combination for a Big Bust
In theory, the deep V-neckline of a wrap dress is super flattering on us. In practice, it usually shows a lot of cleavage. A Campbell & Kate shirt works perfectly under Of Mercer's Sutton wrap dress because it sharpens the look while covering any cleavage without being as obvious as a pin or cami.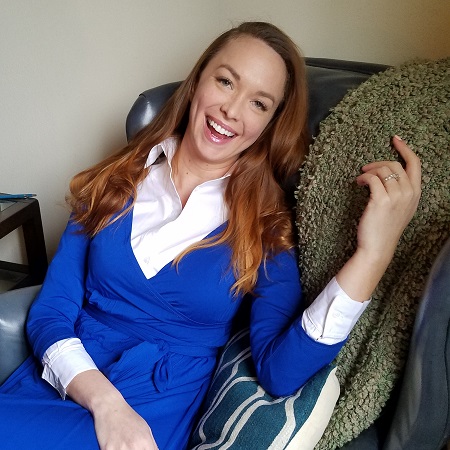 If you study Of Mercer's website, you will see that they have thoughtfully designed the Sutton dress to cross above the chest, which is a nice option. However, some women may find that this "groups" her chest with her waist instead of her neckline, causing her bust to appear lower and larger. Intrigued? We'll cover this subject in another blog post.
A Blazer that Actually Buttons
We are giant fans of the Lenox blazer. A single button that fastens beneath the chest is a Holy Grail for women with big boobs, and the angled hem is a bonus because it draws the eye in to the center while distracting from the bust. (Don't believe us? Check out most of the blazers that Rachel Bloom wore in Crazy Ex-Girlfriend.) In the photos below, our model is wearing the size M blazer over a size 4M Campbell & Kate shirt. Isn't it refreshing wihen everything stays buttoned without pulling?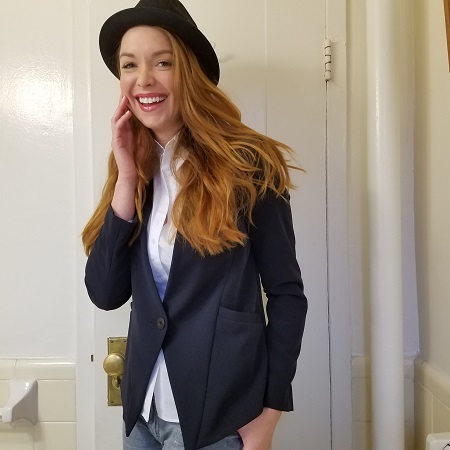 A Layering Top with Class
If there's one thing we've learned from our styling sessions with Christina Frik, it's that a lightweight layering tee is a major wardrobe extender. The subtle sheen of the Elizabeth shell makes it especially dinner-appropriate.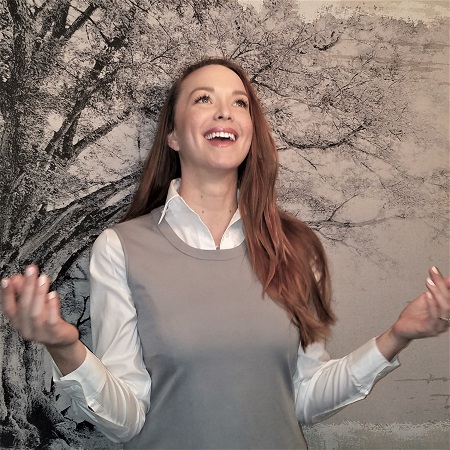 Pieces that Can Go from Dressing Up to Dressing Down
You can wear Of Mercer's pices from desk to dinner, but we like the fact that you can also dress back down in them. Although the blazer-shell-shirt combo looked too formal with ripped jeans, it looked just right with stretchy plaid pants and grey sneakers.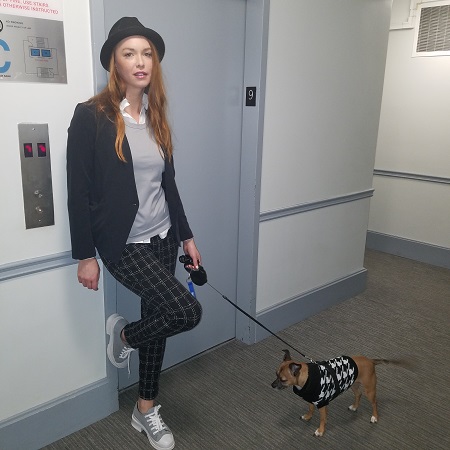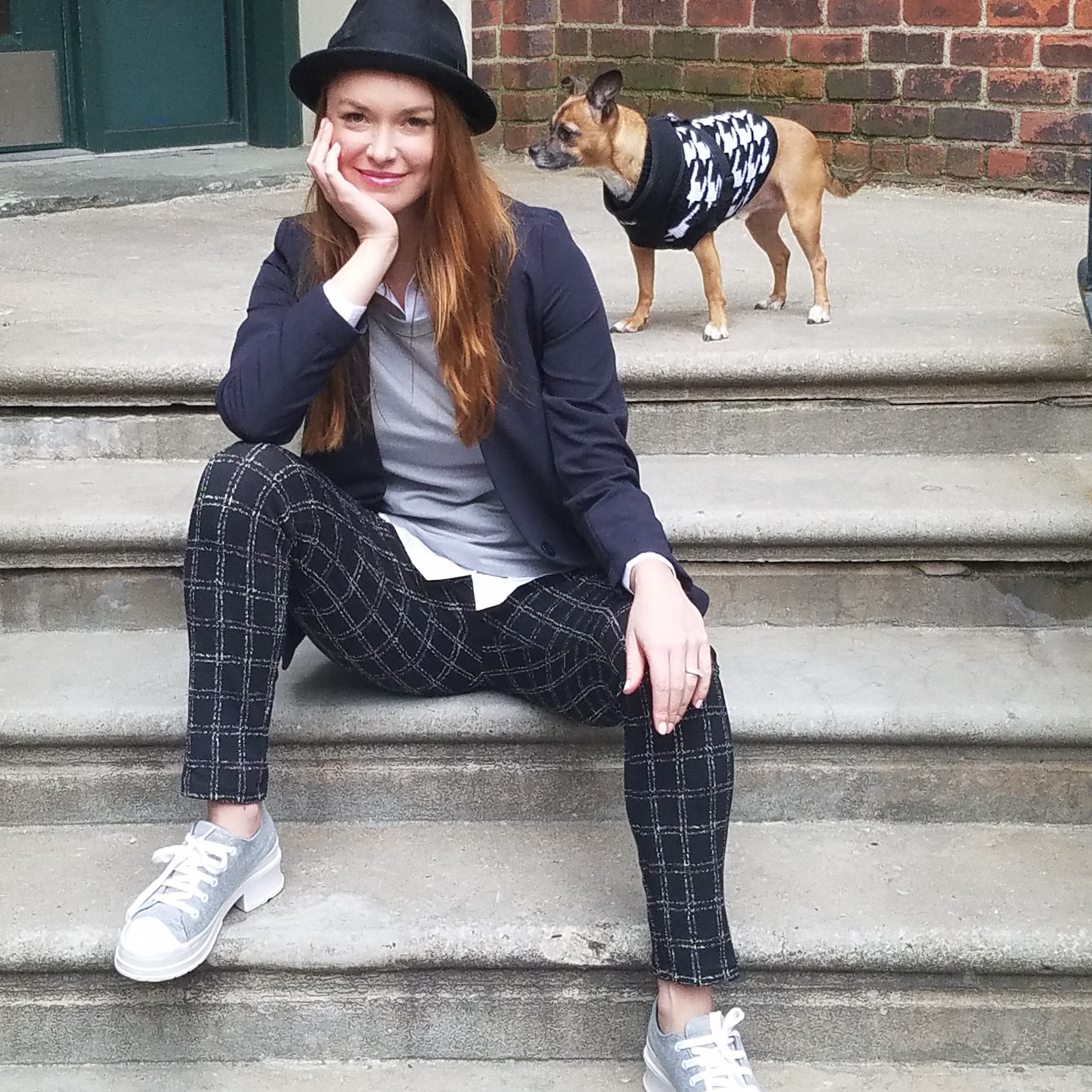 We're going to have fun pairing Campbell & Kate with more Of Mercer pieces at our pop up shop next week--almost as much fun as we'll have fitting you into our shirts. We can't wait to see you there!