01/11/2017
What's the best part about working from home? Being able to wear the most comfortable clothes in your closet! If you've ever tried it, however, you know there's one drawback--it can feel brutal to transition to a more polished public look.
Thanks to tips from our stylist Christina, you don't have to compromise comfort to run around town. She's put together great layering looks that begin with loungewear for the base. Today's look starts with a soft dolman top over leggings.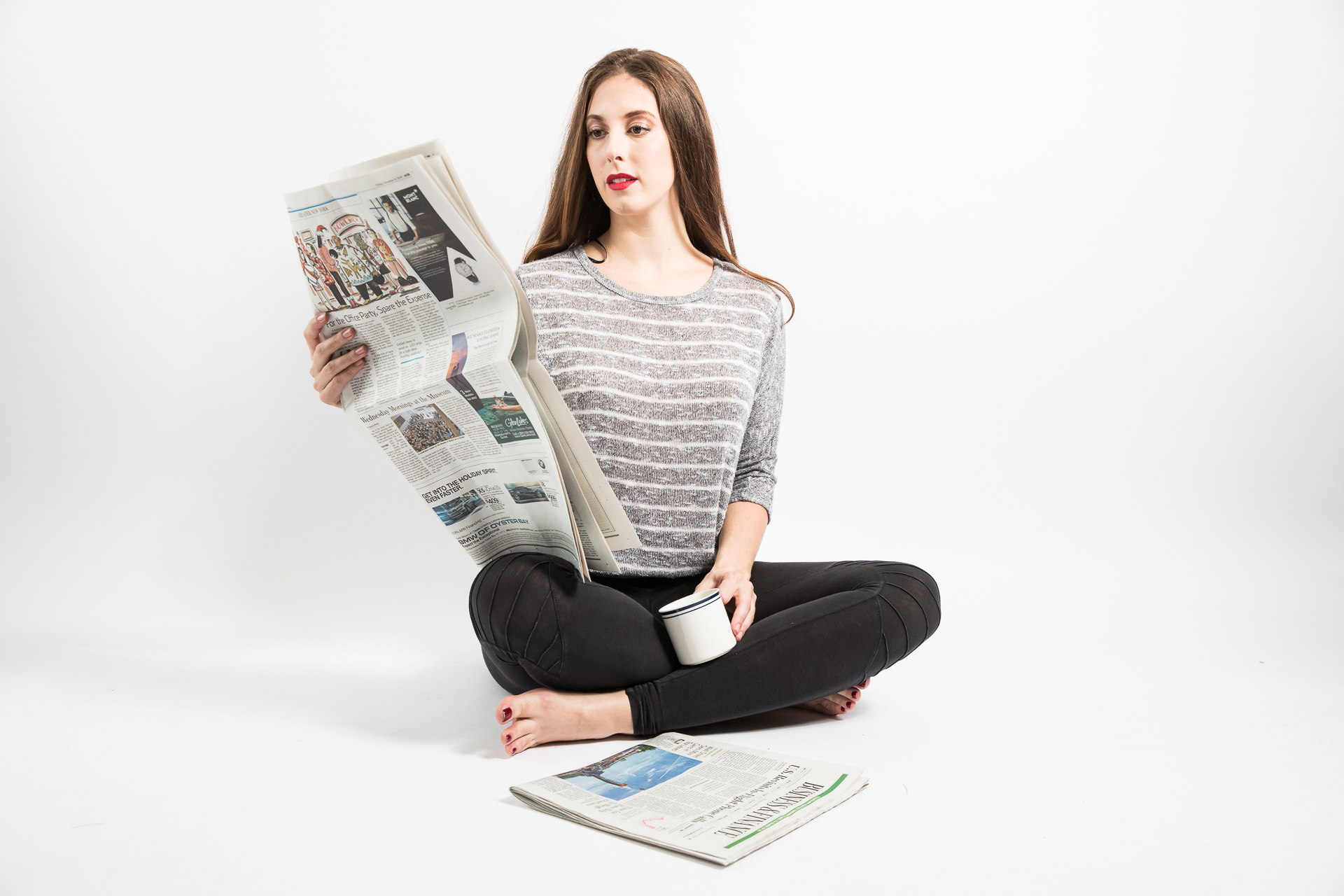 To make it city-ready, she slipped a classic white shirt from Campbell & Kate under the striped tee. Next, she added a chunky link necklace on top and black ankle boots on the bottom.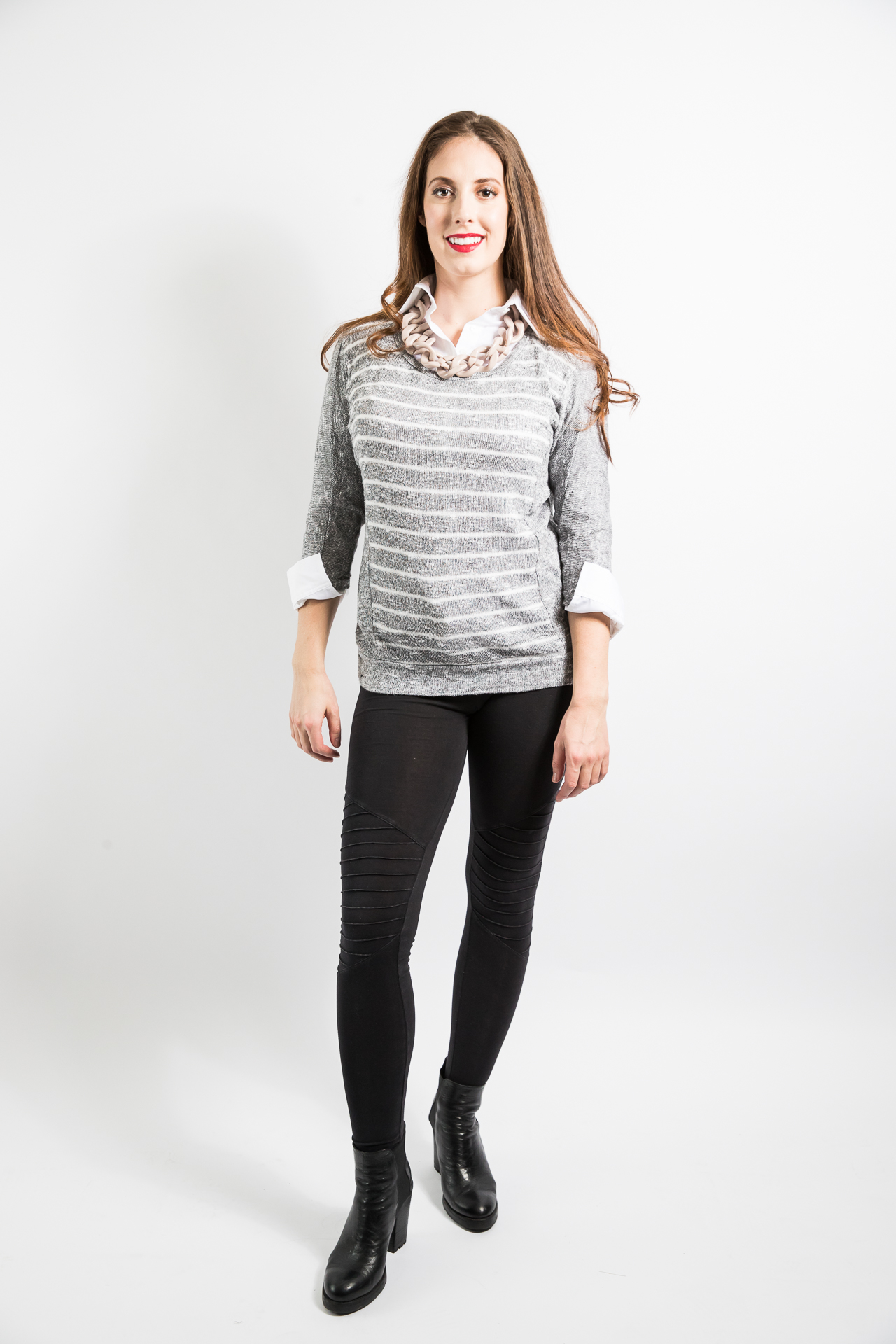 Finally, she finished the look with a black leather jacket, patterned scarf, and animal print tote.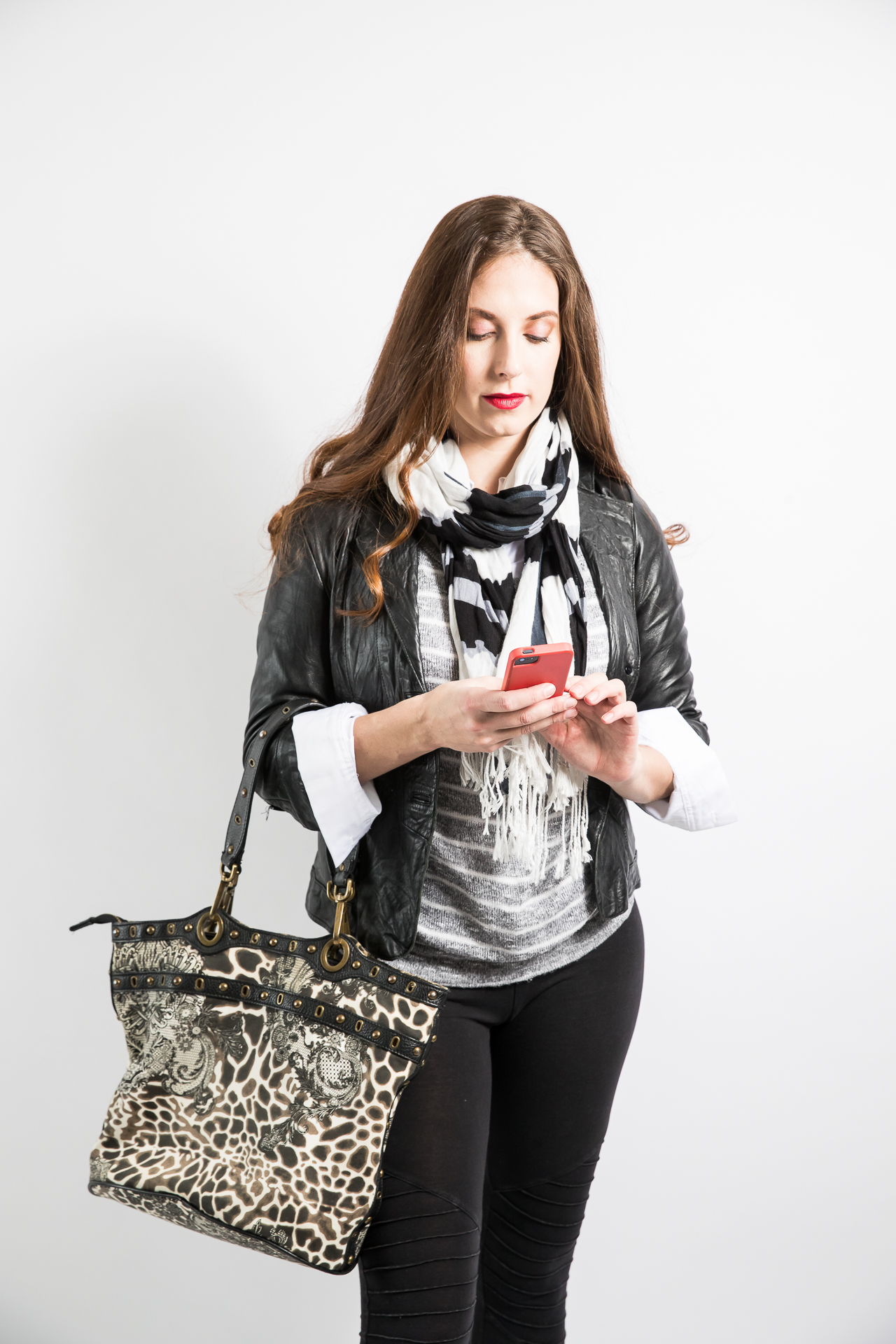 With just a few simple changes, our model is ready for her first appointment. With just a few adaptations from your own closet, you can be ready to face the world, too.
Look for more lounge-to-town layering ideas soon.
Photo Credit: Steven Wu Photography