02/25/2016
Last September I showed you beautiful Empreinte bras that most Americans could never get away with wearing under white shirts in the United States. This week, I discovered an Empreinte bra that can be worn under white, the Erin balconette.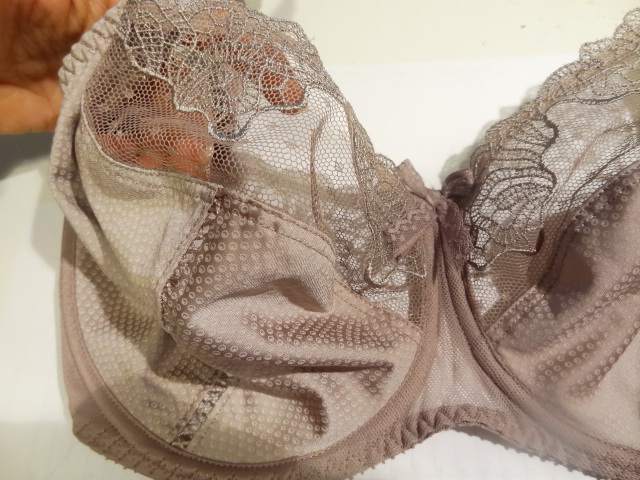 As you study the lace border, deep tulle panel, and fabric print, you may have the same thoughts I had when I first unpacked this gifted review sample from Empreinte: No way.
After I tried it, yes way!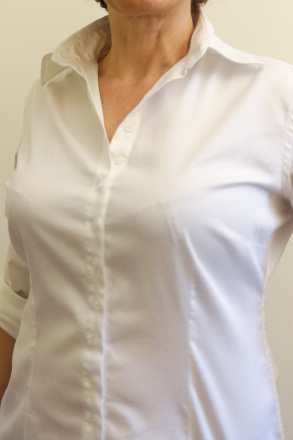 Surprisingly, it's the lattice seam up the middle that is most visible. Otherwise, there is NO lace showing, NO pattern showing, and NO aureolae showing (the latter are completely contained by the solid fabric at the base of the cups). I can live with visible seams, but if you can't, Empreinte also makes a smoother full-cup version with a higher neckline that begins with a 32 band and goes to a G cup (the balconette begins with a 30 band and also goes to a G cup).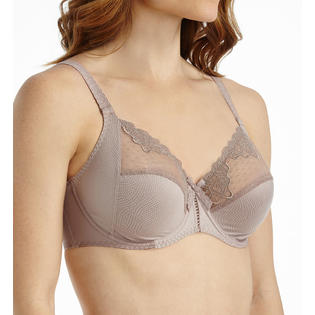 I have found the fit of this bra to be impeccable, and I love how the three-part cups center the bust for a much slimmer look than is available from seamless cups.
The Erin is an indulgent alternative to the basic neutral tee shirt bra. However, if you want even more indulgence, take a look at the Fall Winter 2016 pieces that I recently viewed at Curve.
This is the Elise balconette in saphire. I'm impressed by the
single layer of tulle at the base, although the full cup version
is solid, as you see in the opal below it. The Elise also comes
in a vibrant ruby.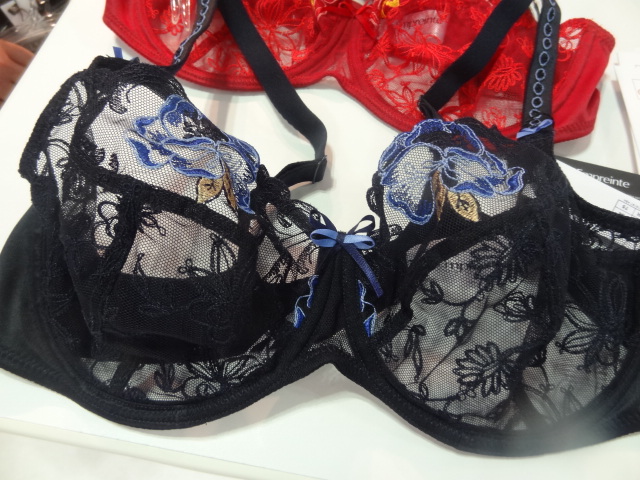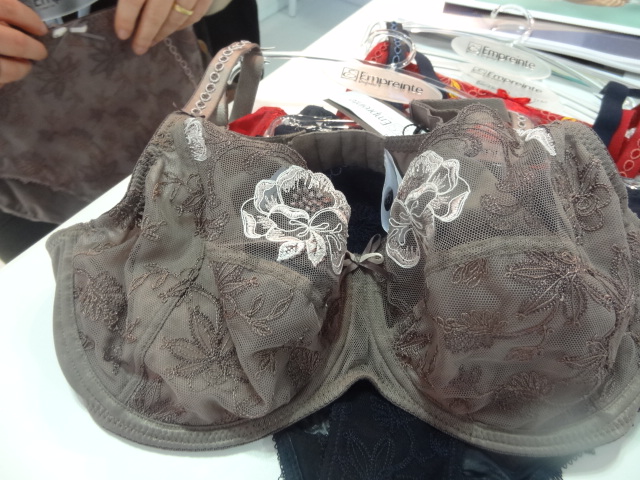 The Appoline is a new style available in ivory, black and amethyst.
Interestingly, because the embroidery on the bottom half requires
more elasticity than the Elise, the Apoline uses a double layer of
tulle to compensate.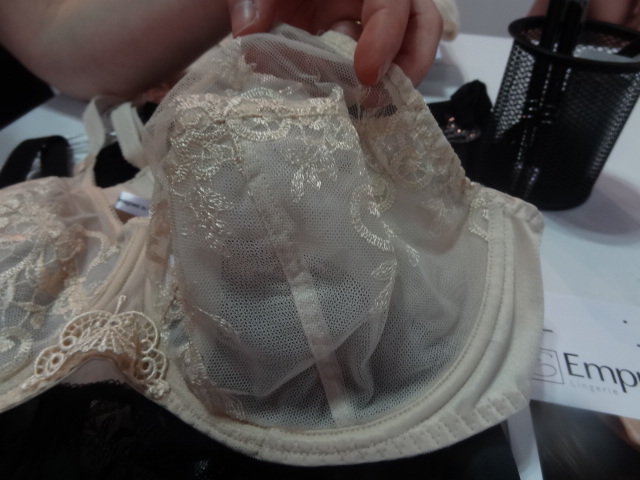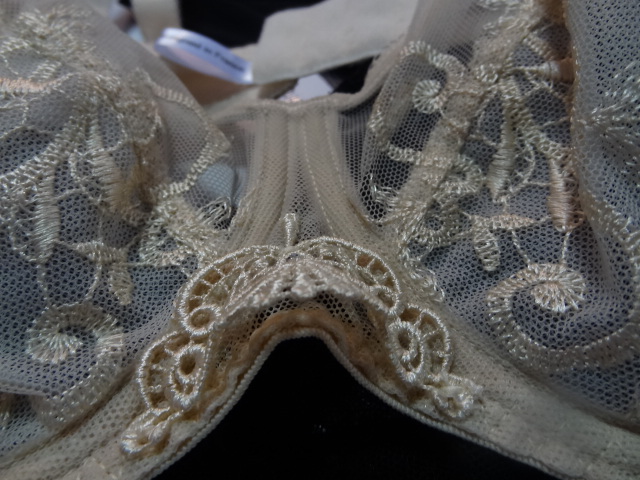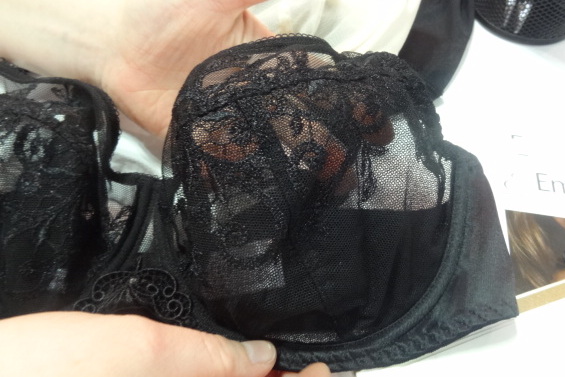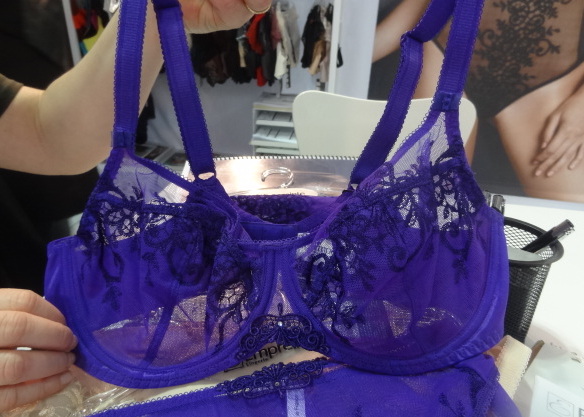 The Art Nouveau-inspired Misia includes golden circles in the
upcoming season. I'm a fan of the leafy guipure on the straps.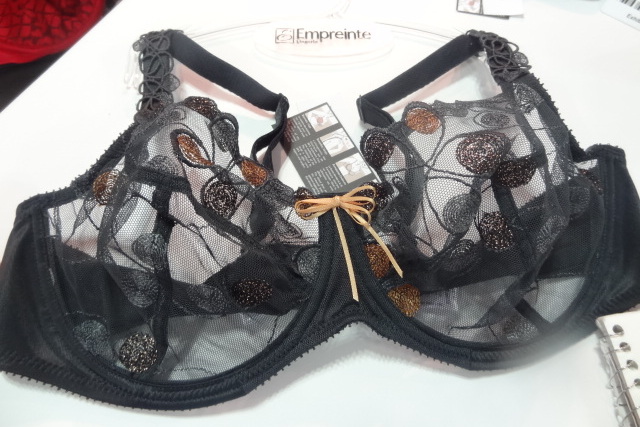 Even though it is part of the FW16 lineup, the Maya ships in June--
in time to enjoy for the summer.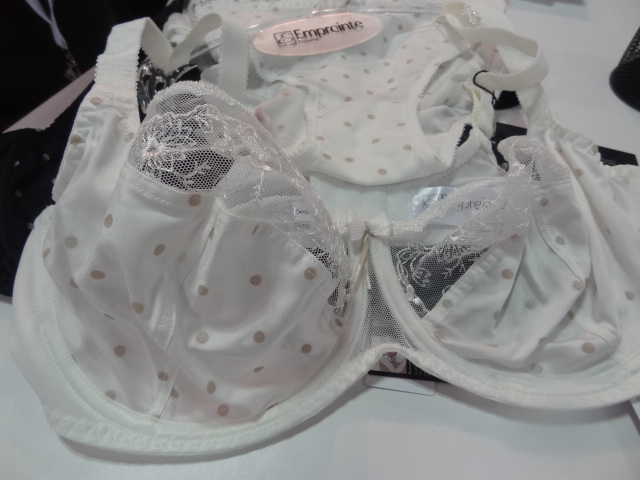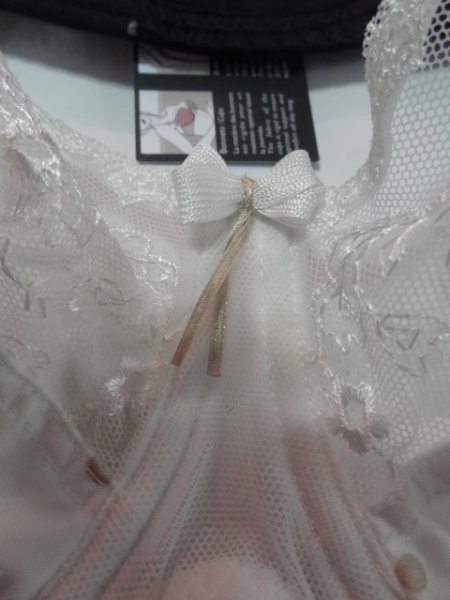 It's difficult to tell from the photo, but the polka dots on the black
Maya are a metallic silver.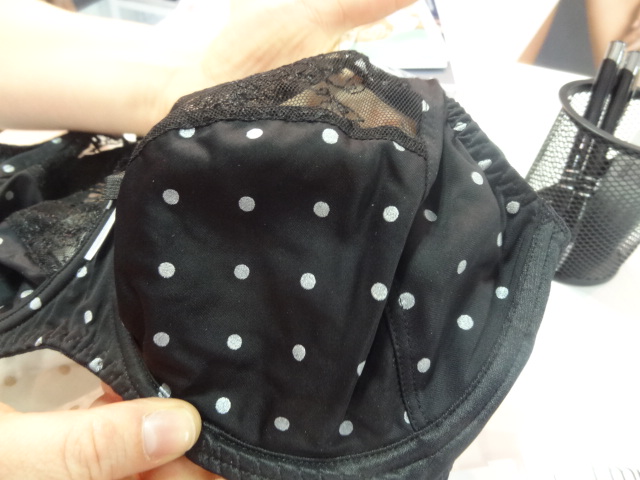 Irina in electric blue.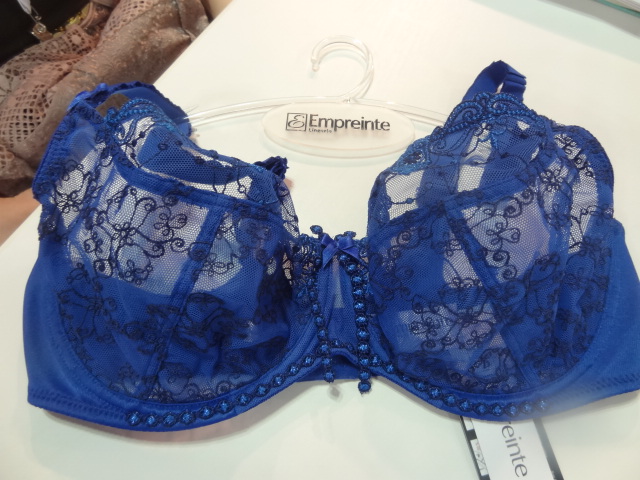 The Cassiopee is becoming a star in the collection because it
is so light that women feel like they are wearing nothing. While
the shape and lift are similar to the Melody, the embroidery in the
Cassipee vs the lace in the Melody makes this bra extremely
soft.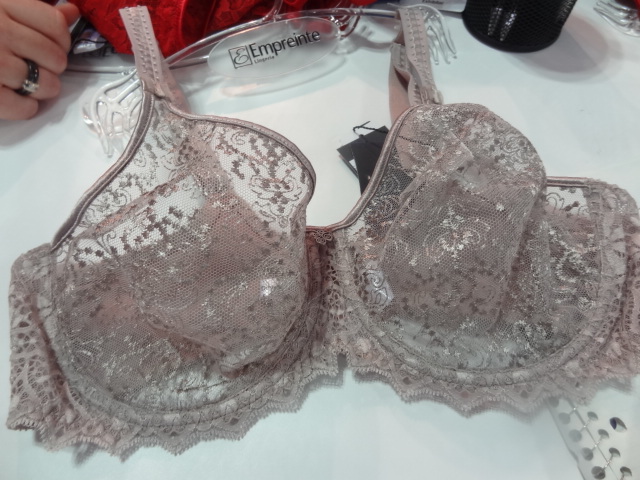 The Melody will be availabe in red.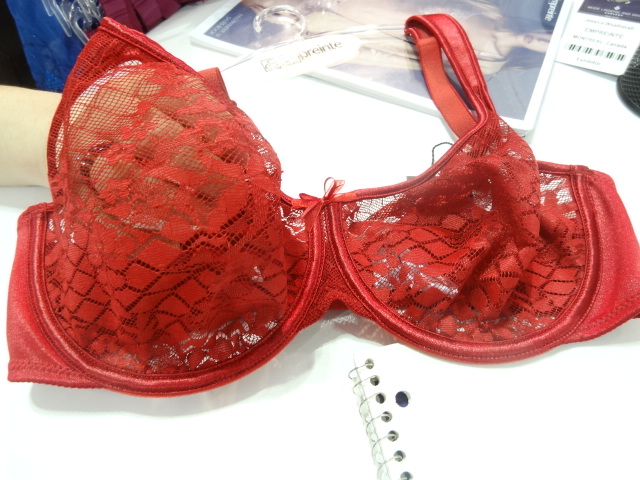 Finally, here is the Ornella in violine. The black, which I didn't
photograph, is striking with contrasting flame petals.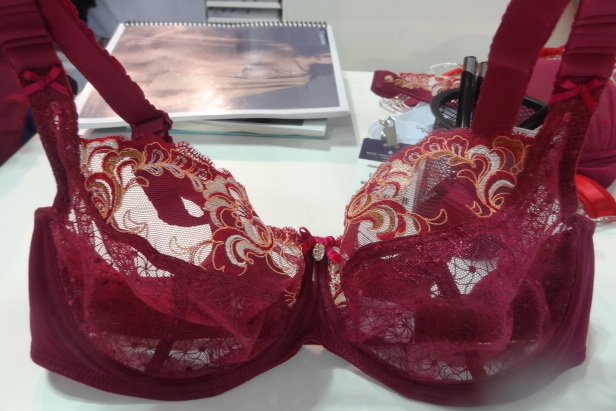 I'm curious--which three styles make it to the top of your wish list?