01/23/2017
We don't have to leave our comfort zone just because we've left the house. In this post, Christina shows us two more ways a loungewear base can take us from hanging out to running around.
Her first look begins with a simple white tank top and boyfriend jeans.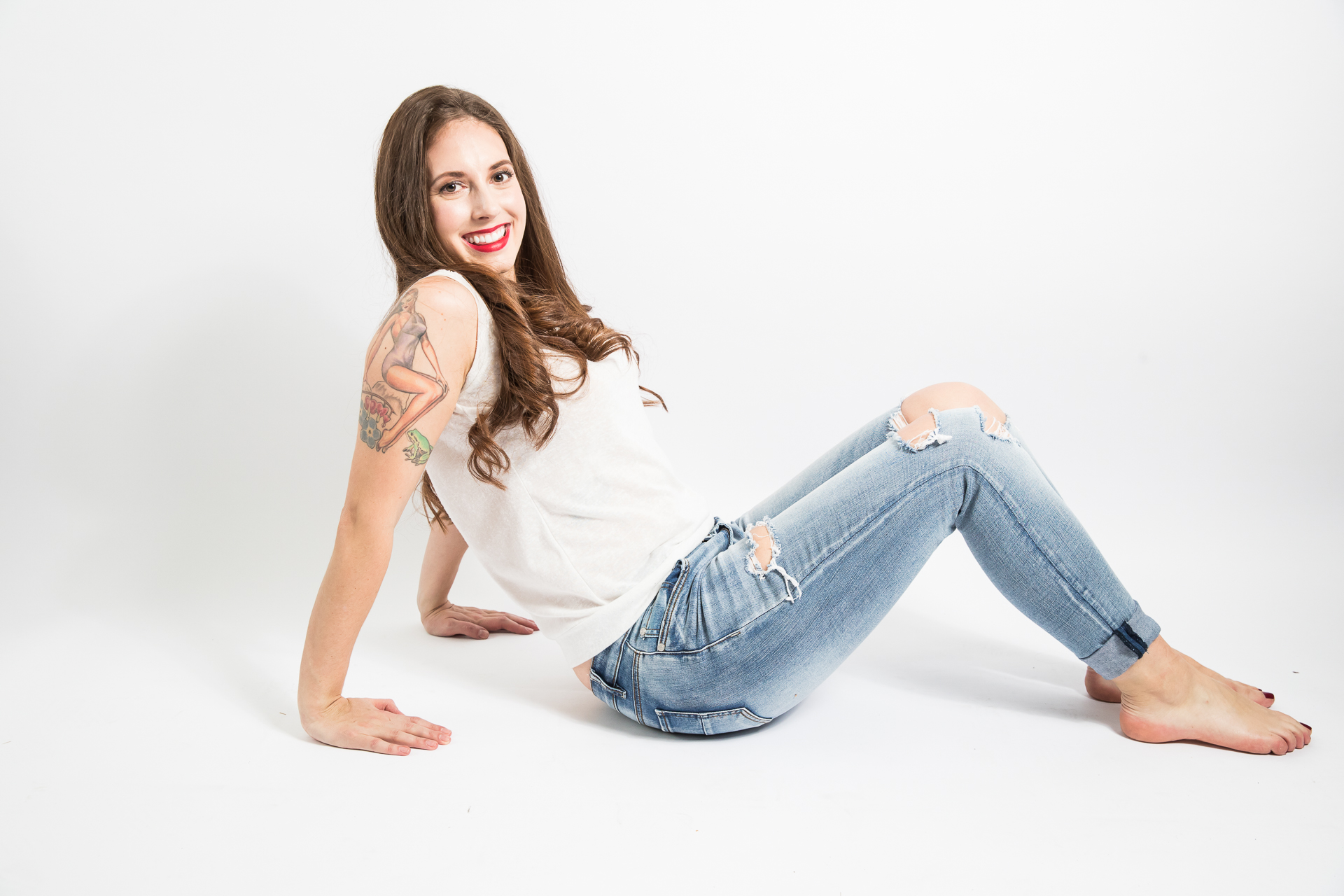 Next come taupe ankle boots and a classic white shirt. A button-front shirt is great for adding structure to an otherwise soft or slouchy look, and Campbell & Kate shirts are especially suited for big bust layering because: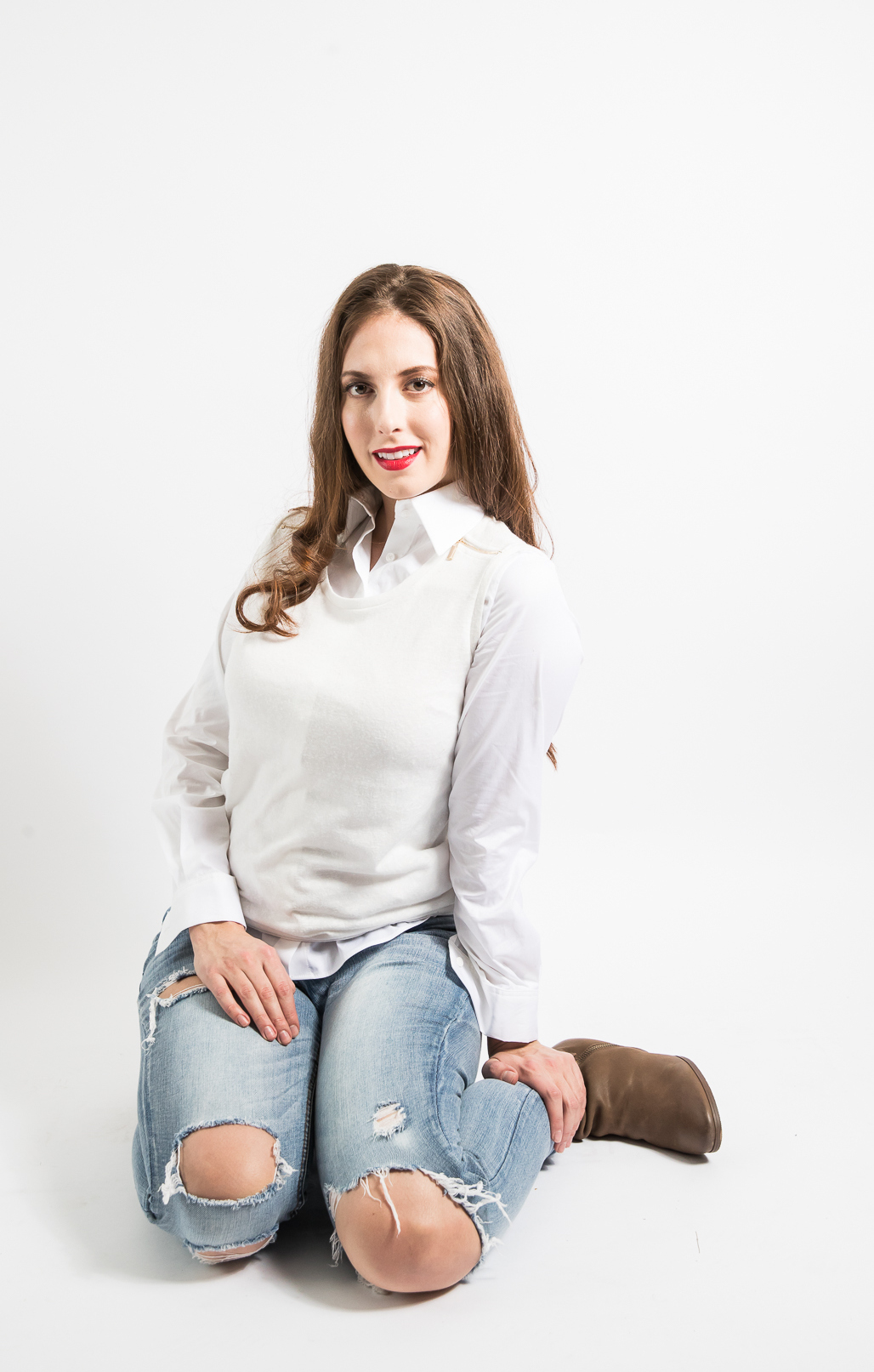 The high armholes fit comfortably under all tops, sweaters and jackets. You're not forced to borrow room for your bust from giant armholes that won't fit under anything else.

Your bust line is securely covered. If you start to sweat, you can remove an extra layer without danger of flashing your bra at anyone.

A smooth bust line means no tell-tale rippling across the surface of your top layer.

Our long-staple cotton fabric feels soft against your skin without adding extra bulk.
Finally, Christina wraps things up with an oversized cardigan (to go with the boyfriend theme), floral scarf and purse.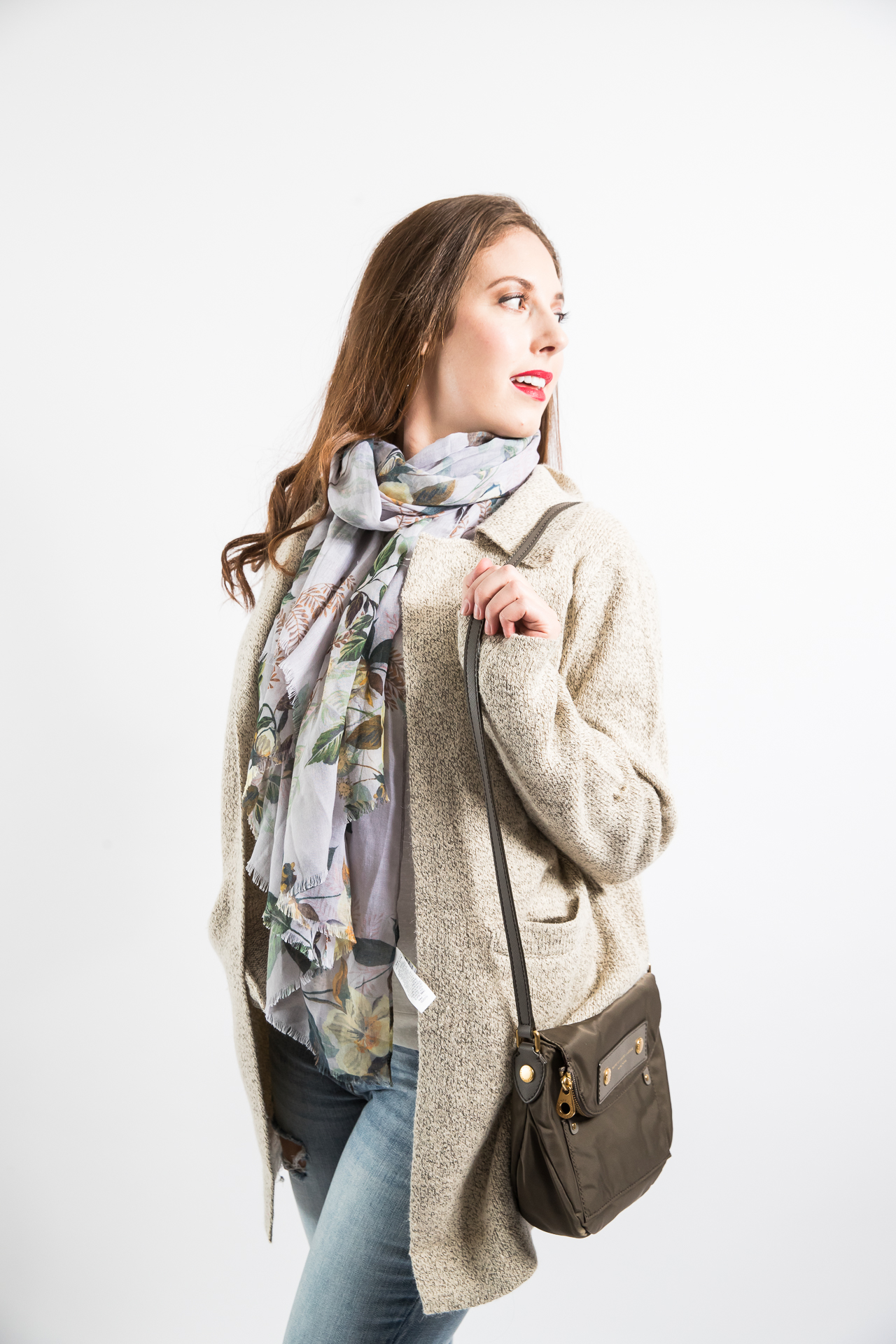 Have you figured out Christina's formula? Let's run through it one more time and see.
Step 1: Begin with a comfy top and bottoms. In this case, our model starts with stretch black skinny jeans and a grey sweater.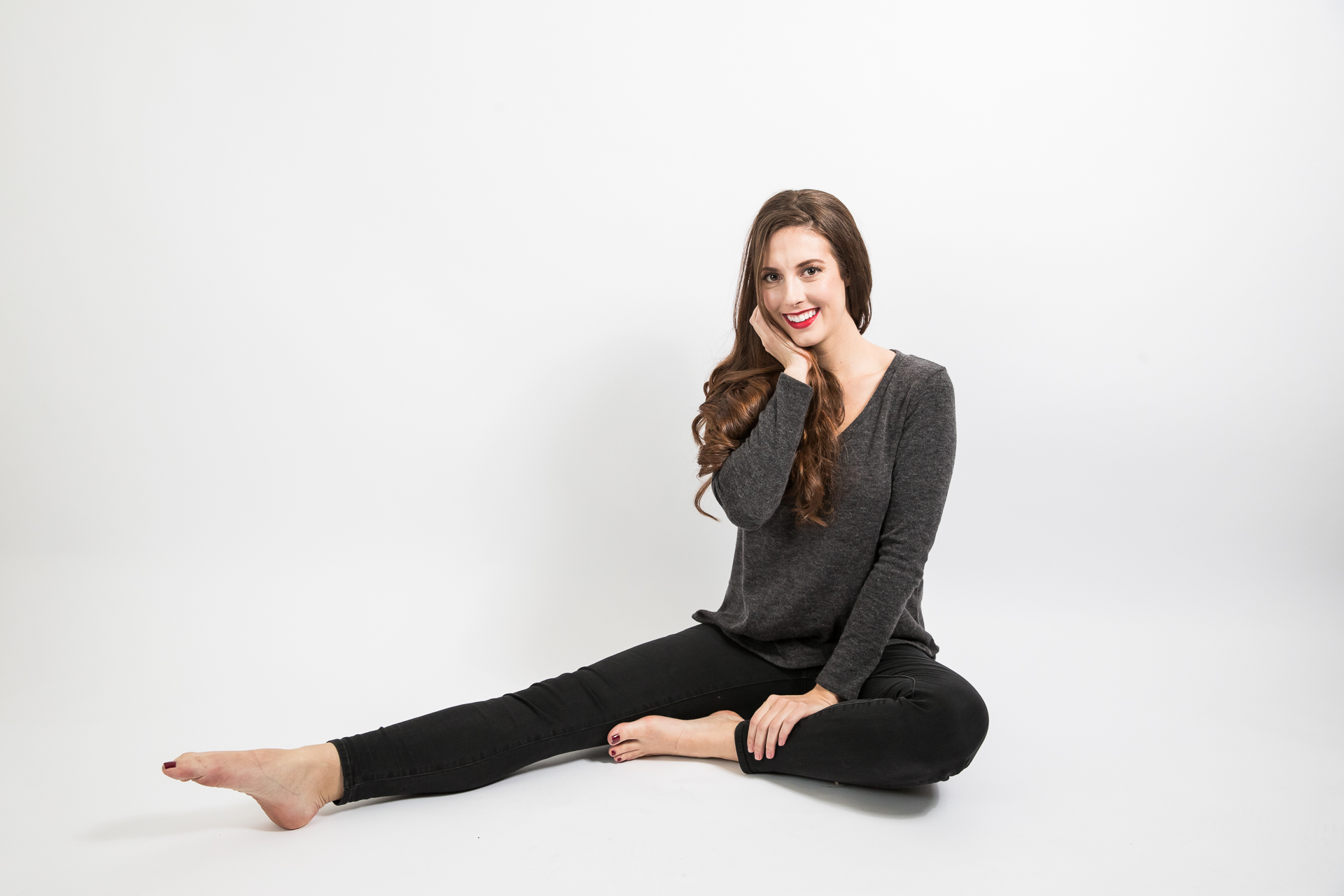 Step 2: Slip a bust-friendly button front shirt shirt under your top and some ankle boots onto your feet. You can't see our model's shoes, but black or taupe would be perfect. This is also a good time to add jewelry.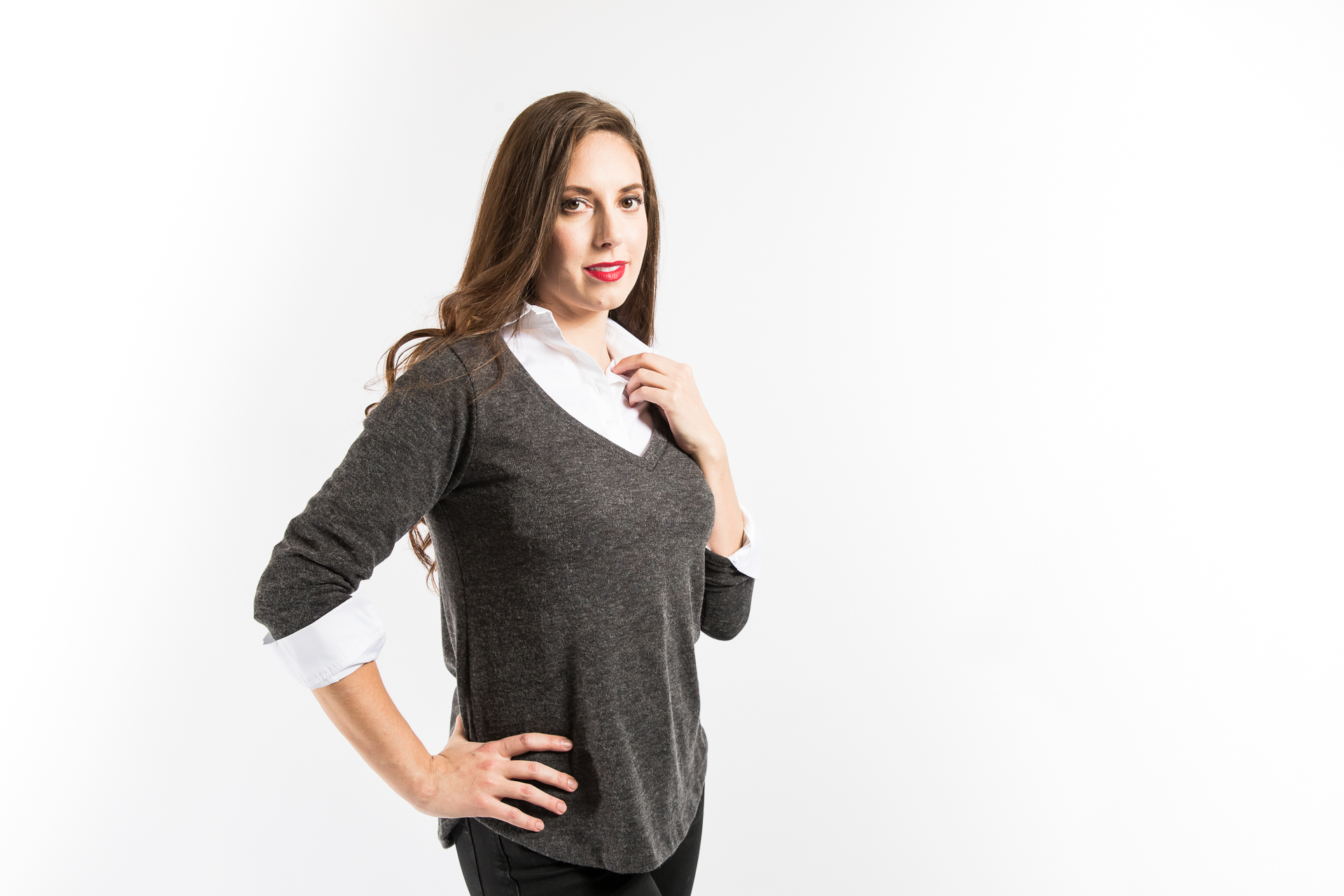 Step 3: Add a scarf, jacket and purse, and you're good to go.
S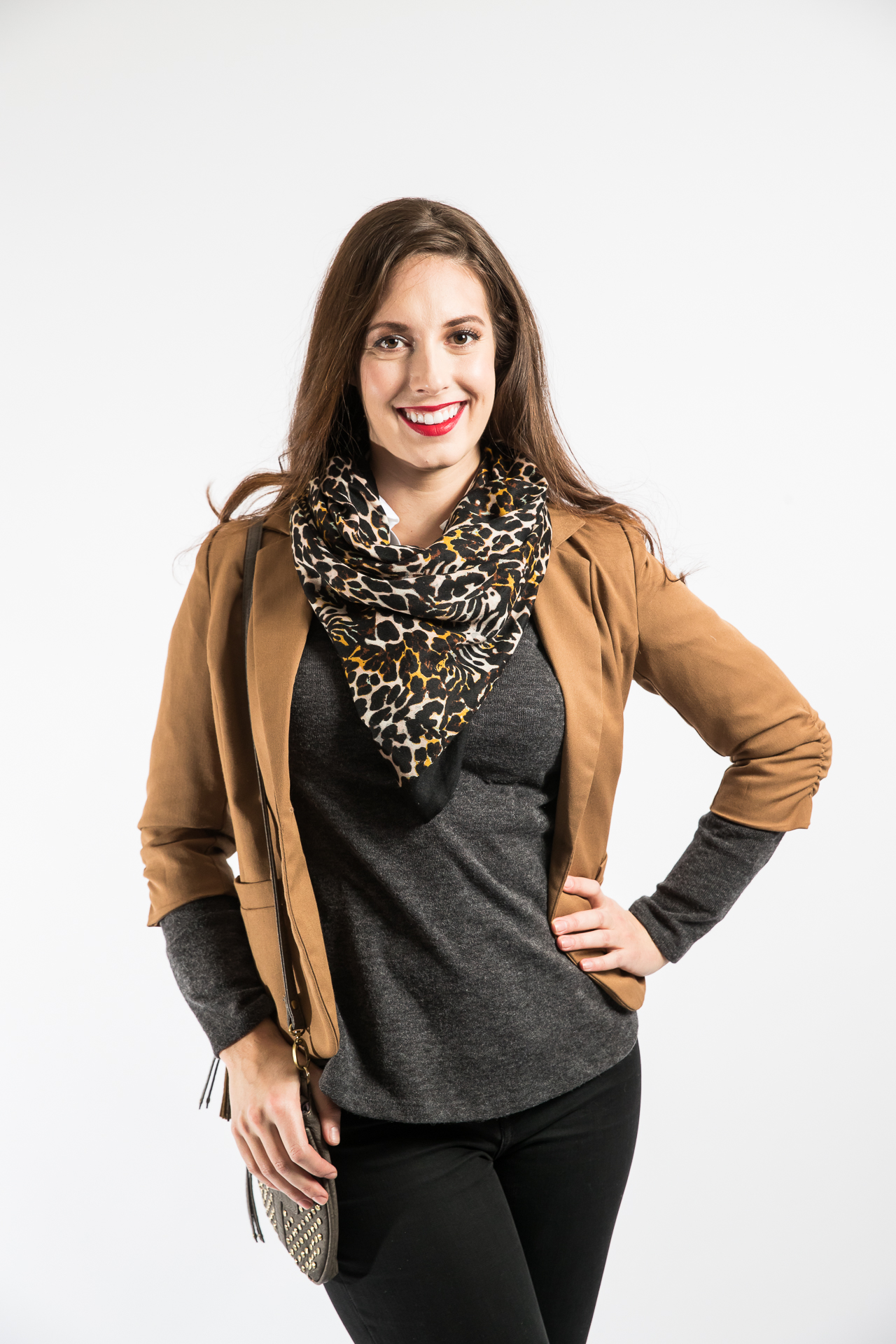 Your jacket can be a blazer, cardigan, leather jacket or anything else that adds a finishing touch. Your scarf can soften things up with florals, add interest with animal print, create contrast with stripes, or do something entirely different. Finally, your bag options are limitless. We'll take a closer look at Christina's top scarf and bag recommendations soon.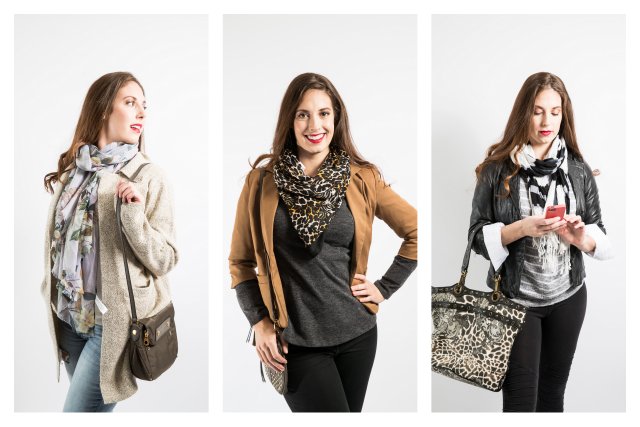 Photo Credit: Steven Wu Photography