03/05/2014
It's happened too many times, hasn't it? You're wearing your favorite dress--the one that fits your large bust perfectly--when a piece of oily food lands on your bosom. In an instant of horror you realize that you'll never be able to wear that garment again.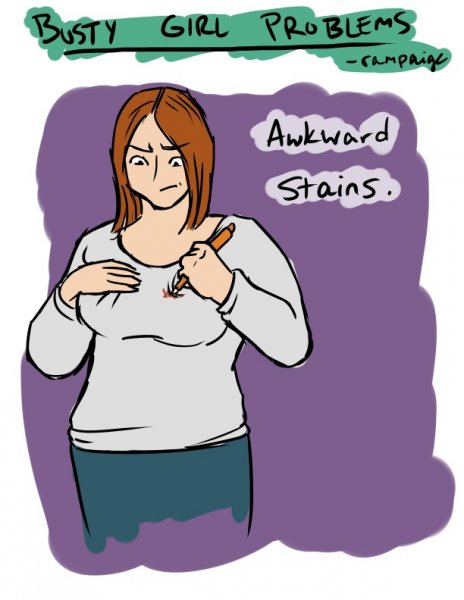 Don't throw your dress away yet--there's hope from an industrial spot remover called Spot Lifter II that I discovered in the garment district last December.

Yesterday, I tried Spot Lifter II on a knit top with month-old stains, and . . . it worked!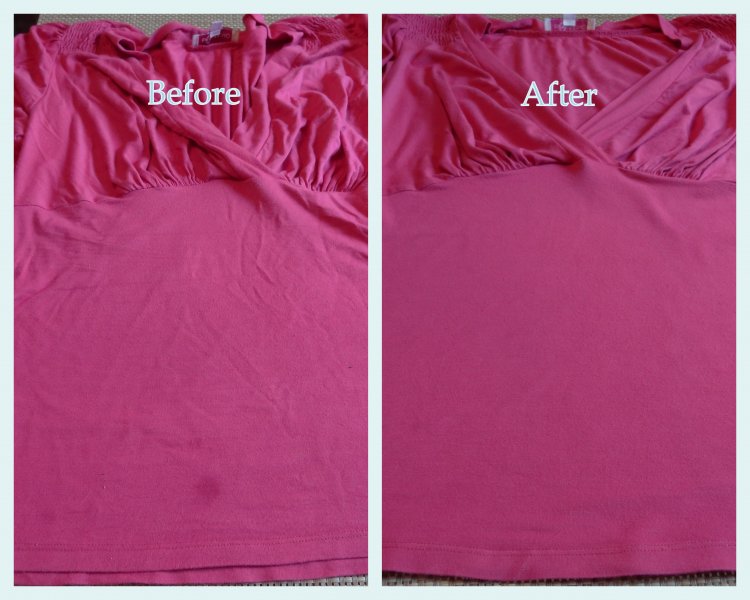 Next, thinking about the women who have told me, "I can't buy a Campbell & Kate shirt because I know I'll get a spot on it!", I tried Spot Lifter II on scraps of our fabric. I doused my fingertip in olive oil and dabbed it firmly onto each scrap (image 1).

At first I worried that I'd overdone the oil because the centers stayed dark (image 2), but in less than an hour, the powder over the stains was completely dry--even crusty (image 3). The last two pictures show the fabric after I shook off the powder and brushed the spots with terry cloth (image 4), and, finally, after washing (image 5).
Emboldened by my olive oil succes, I splashed some vinagrette on two more scraps of fabric (image 1).

After the powder dried (image 2) and I brushed it away, the oil was gone, but the vinegar remained (image 3). I now understood what the directions meant by, "Not designed for water and acid-based stains". No problem! I soaked the fabric in an Oxyclean solution for a couple of hours until even the vinegar disappeared (image 4).
For those of you who can't make it to New York City's Garment District, you can find Spot Lifter II on Amazon. That's a lot cheaper than replacing your Campbell & Kate shirt after a messy work lunch. Or you can send it to me and I'll treat it for you!