04/08/2013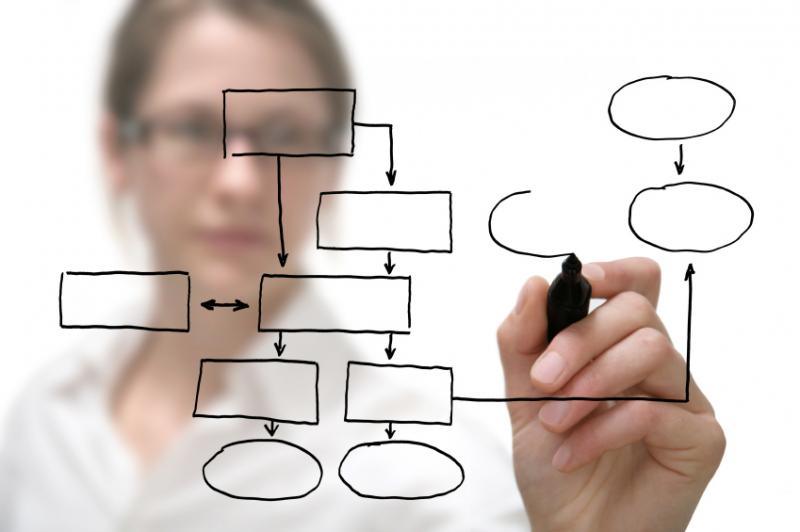 Our brand's tagline is "CEO Shirts for D, E, F Women". A few years ago, a clothing store owner suggested that we change it because he felt it might alienate potential customers.
Since the store owner had an MBA and had taken his mother's business from a single store to a major internet brand, I gave his suggestion some serious thought. The problem was, I couldn't relate to his advice. Whether or not I've actually held the title of CEO, I've always felt like one, and so do a lot of other women that I know.
On the other hand, these excerpts from the first chapter of Sheryl Sandberg's book Lean In made me wonder if the store owner was right:
"When jobs are described as powerful, challenging, and involving high levels of responsibility, they appeal to more men than women."
"Author Samantha Ettus and her husband read their daughter's kindergarten yearbook, where each child answered the question "What do you want to be when you grow up?" They noted that several of the boys wanted to be president. None of the girls did."
"A 2003 survey . . . of high-level executives found that . . . 54 percent of the men and only 43 percent of the women hope to join the ranks of senior management."
Once again, I can't relate. I love power, challenge and responsibility. When I was little, I wanted to be president--and a lot of other things. Senior management sounds wonderful. I know it's the same for many of you.
Women with leadership ambition face overwhelming and complex challenges described in Lean In, but if you're driven and busty, you face a wardrobe challenge that Sandberg doesn't cover: looking as strong on the outside as you feel on the inside. You can easily find clothing that expresses your soft side, your Bohemian side, your feminine side, your wild side, even your matronly side (especially your matronly side), but what about your powerful side?
That's where our shirts--and our tagline--come in. We're here to clothe the busty woman in the senior position who needs a shirt as hardworking as she is, and we're on the side of the well-endowed woman just starting out who needs to "fake it till she makes it".
However, there is a change I'd like to make to our tagline. It should really read, "CEO Shirts for the D, E, F, G and H Woman." Some day I'd like to add even more letters to the list. I don't want any busty woman to feel alienated from wearing a shirt that makes her look and feel like a CEO.