10/16/2017
We were wrong when we thought life couldn't get any better than a classic white shirt. This spring we discovered that our mill makes stretch cotton shirting in stripes! It took a corporate chef to get things cooking. After we sized her into a 12M at our July pop up shop, she created this combination to wear when dignitaries visit her company.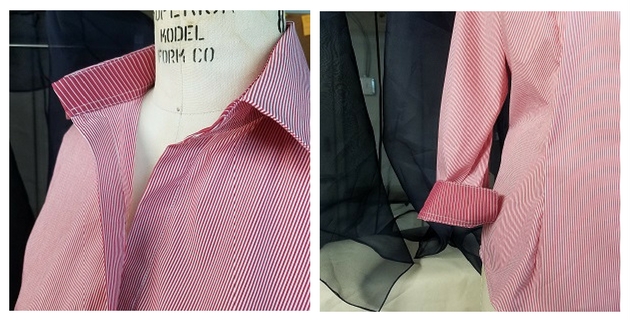 An elementary school principal came up with this playful yet authoritative look.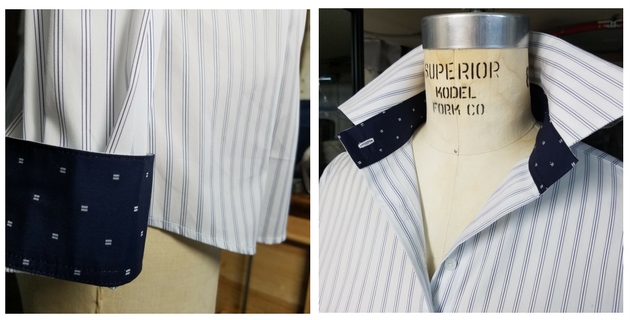 And a New York City architect built on the idea by adding striped French cuffs to her typical black uniform.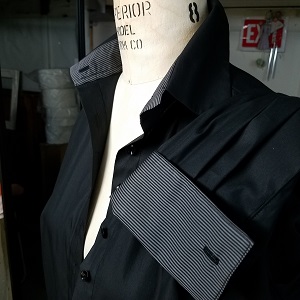 Some important customizations are less obvious. This black shirt is a one-of-a-kind masterpiece for the painter who ordered it. After she tried the white fit samples that we shipped, she asked us to remove the back waist darts, add 4.5 extra inches to the length, remove the three top buttons, and finish everything off with French cuffs. She loves it so much she's just ordered her third . . . in deep purple!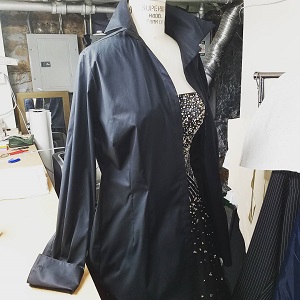 We love it when we find buttons to match.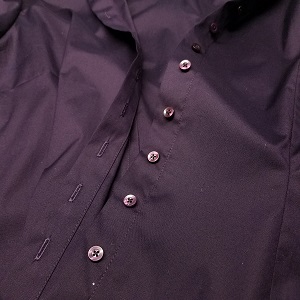 The left sleeve in this icy lilac shirt is a half inch shorter than the right because our client in Atlanta has one shoulder that is higher than the other.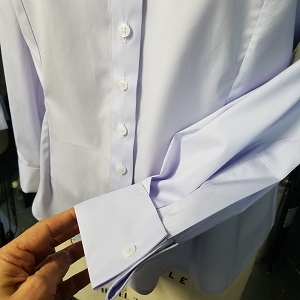 "Dressing the part" in her navy Campbell & Kate shirt with cuff links is one reason our client swears she was promoted this year.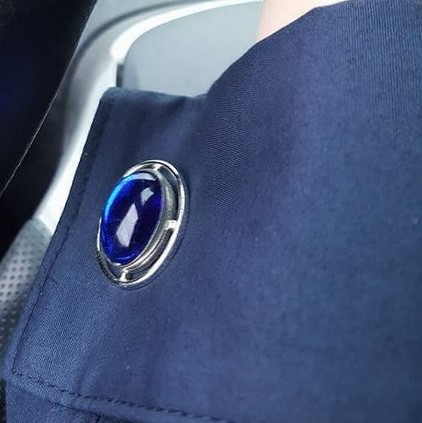 The attorney who ordered these three shirts loves blue, and we have a feeling she's going to win a lot of cases in them.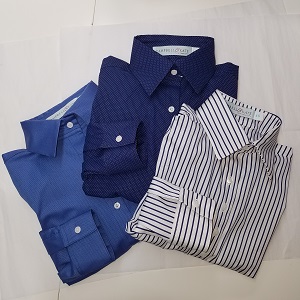 By the way, that isn't a solid in the center--it's polka dots!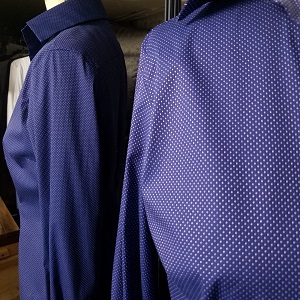 Finally, the grandmother who had been looking all her life for a classic white shirt to fit her large chest and small waist couldn't resist also ordering these stripes in her favorite color.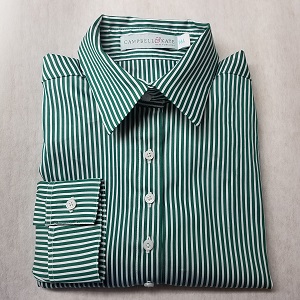 As you can tell, we can't resist doing whatever we can to make you happy in one of our button down shirts for busty women. What will YOU create once you know your size in our fitted shirts?