11/22/2016
Marvel's Netflix shows have been so bleak (Jessica Jones) and violent (Daredevil) that at first I stayed away from Luke Cage. Then I caught Detective Misty Knight's breakaway scene on the basketball court. Tough, strong, and smart, she is a force to be reckoned with. She also happens to be busty. In other words, she is exactly the kind of woman I design my shirts for, and I had to watch every episode after that.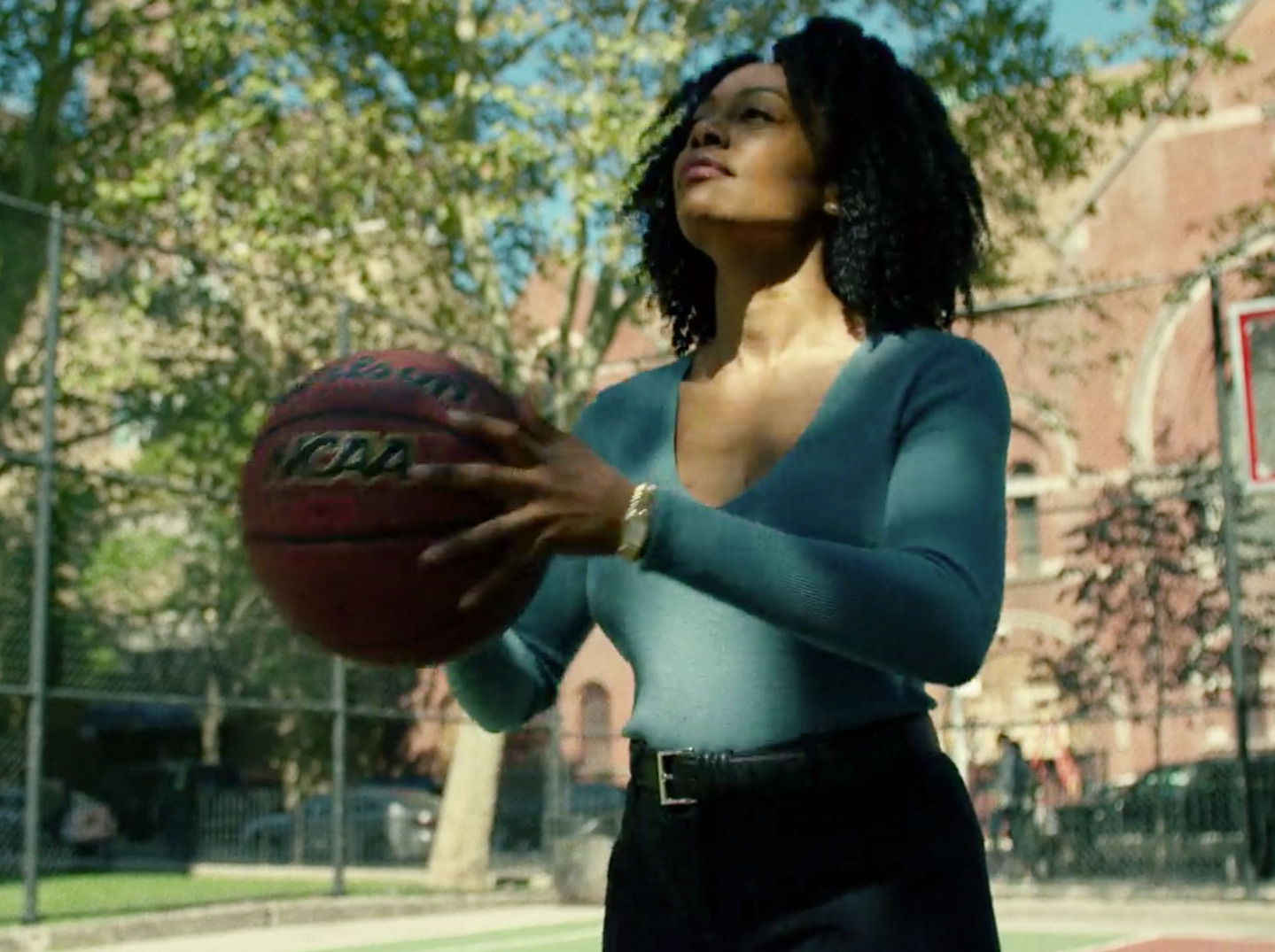 On the show, Misty usually wears the standbys that many busty women rely upon: an open blazer over a knit top.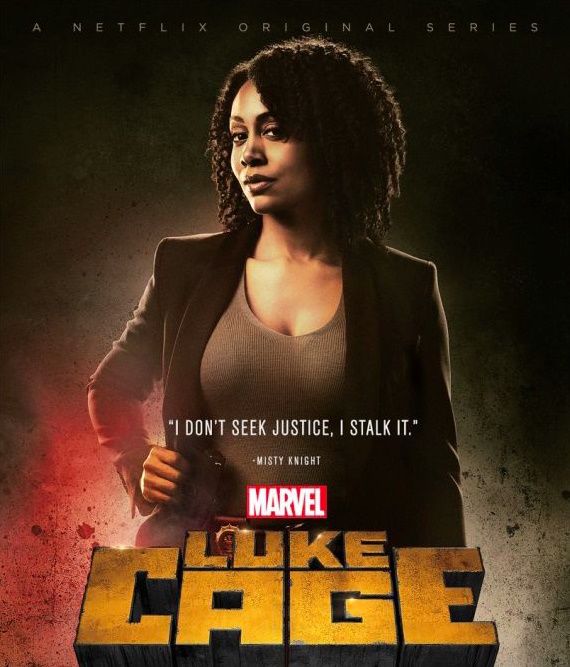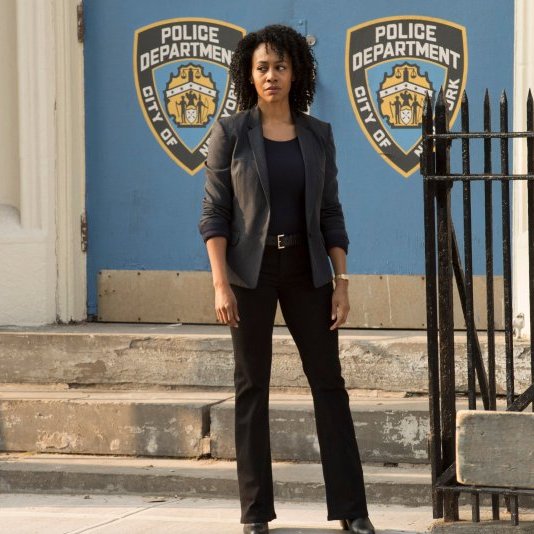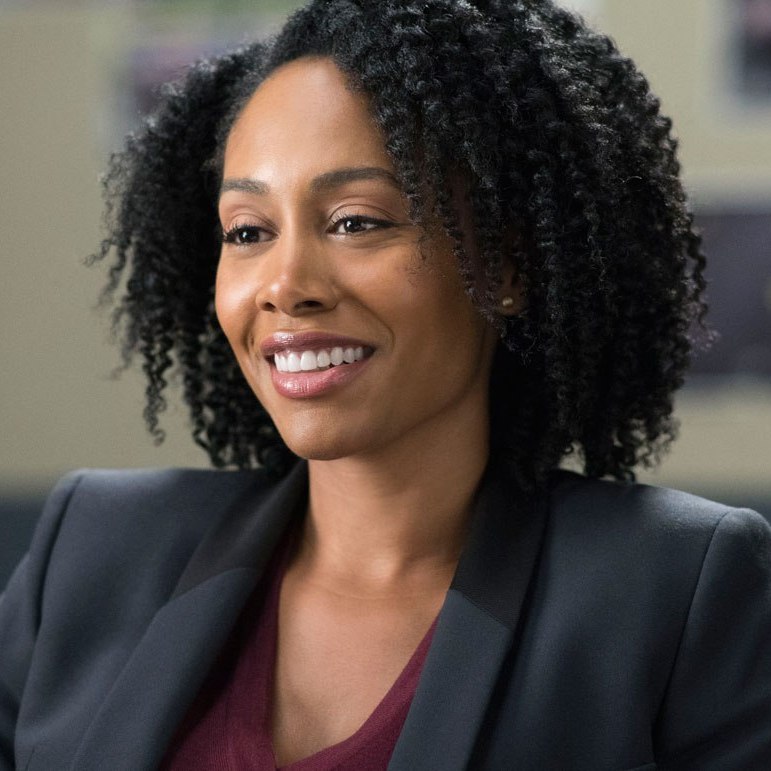 She also faces the same cold-weather challenge of all women with a large chest--her winter coat looks great open but smashes her flat when closed.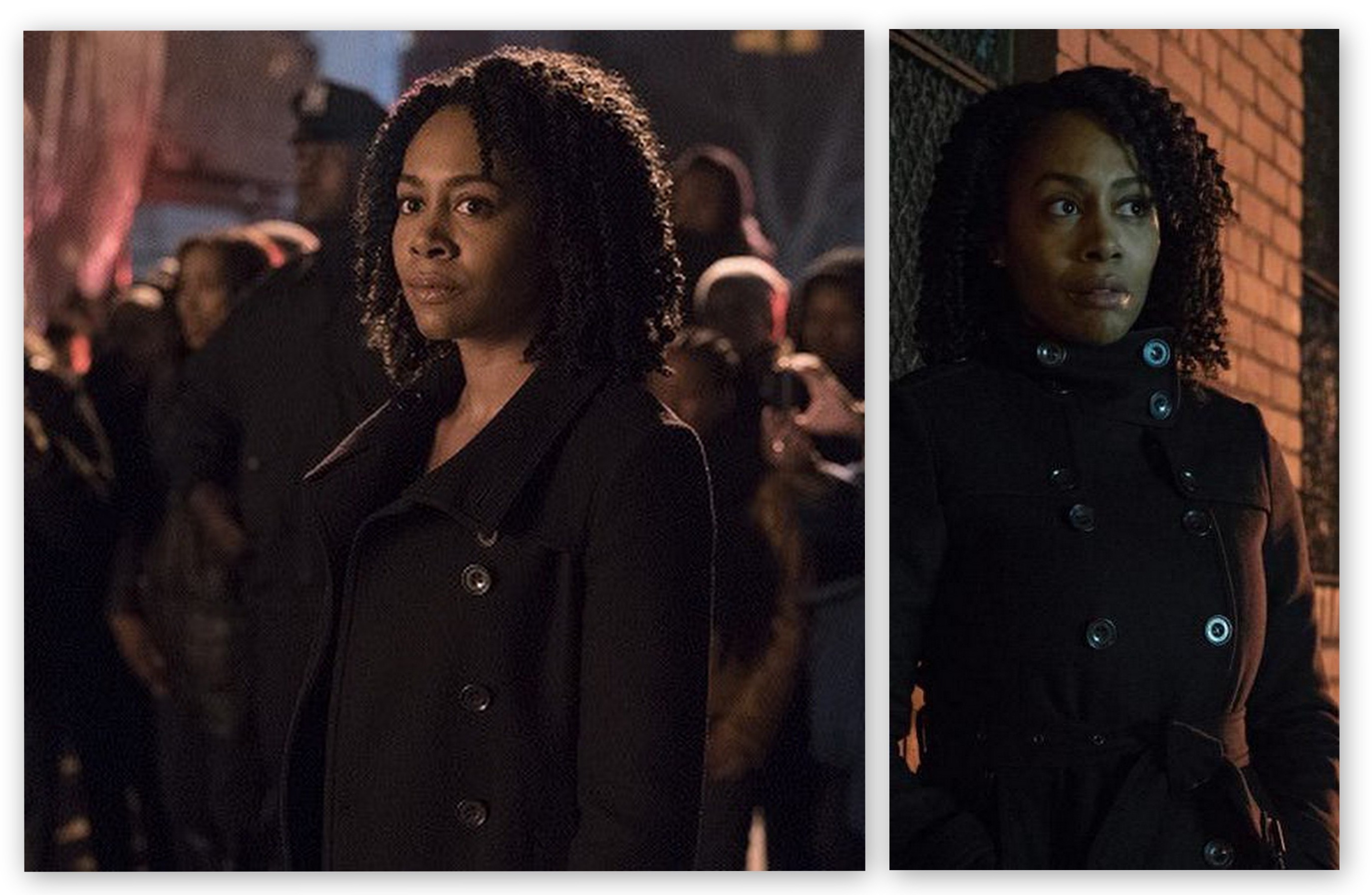 And then there is the sparkly blue dress in episode 1 that any Campbell & Kate woman would look A-M-A-Z-I-N-G in.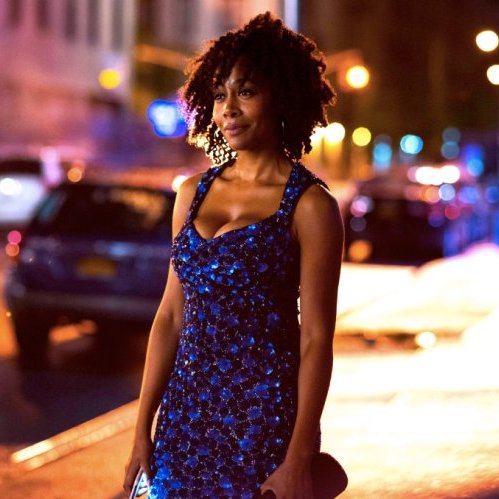 Once I finished Luke Cage, I had to know more about Simone Missick, the actress who plays Misty Knight. That's when I discovered the chance to hear her live at an event called "Unleash Your Inner Shero".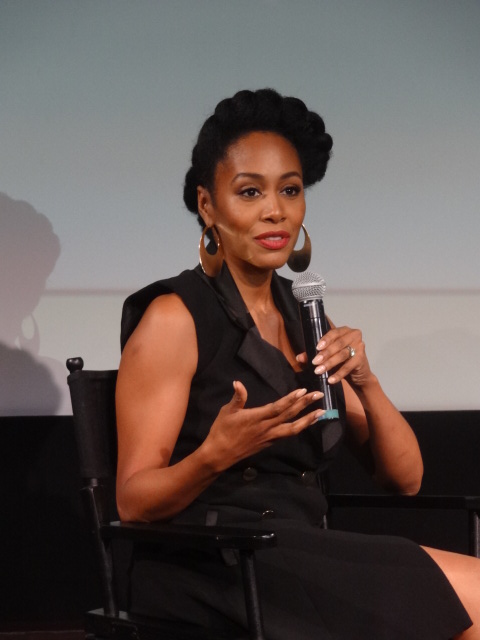 In an interview with Renae Bluitt, the blogger behind In Her Shoes, Missick told us that when she first moved to L.A., she planned to be famous by the time she was 28. That didn't happen, but she found that whenever she prayed for the desire to be an actress to be removed, "every single time God would give me a job." She went on to say, "When I started focusing on God and prayer, not my career, things started to come together." She was cast as Misty Knight at age 33, ten years after moving to L.A. Her advice to the audience: "You have a plan, but you have to take it day by day, moment by moment." She also said, "It is your responsibility to God, family, yourself, to be the best you you can be. Figure out how to do what you were called to do--before the foundation of this world, He created you to be you."
As you can imagine, everyone left the auditorium completely inspired by the first African-American woman to play a superhero in a television series. However, as a blogger who makes shirts to fit women with a large chest, I was also inspired by Missick's very discrete reference to her own chest near the end of the interview: "If you're flat-chested, that's okay. I was born with a different issue--or SET of issues--I had to grow into."
Based on the photos I've found, Missick handles her "issues" extremely well. First, it's gratifying that she isn't afraid of bra straps.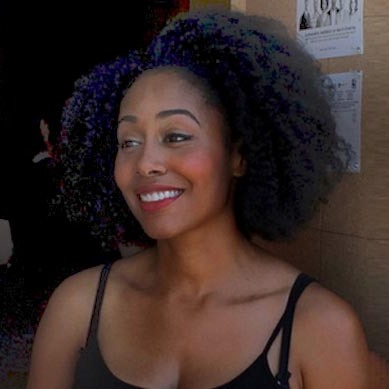 Below, she brilliantly uses a demi-cami to adopt the sheer trend without sacrificing support.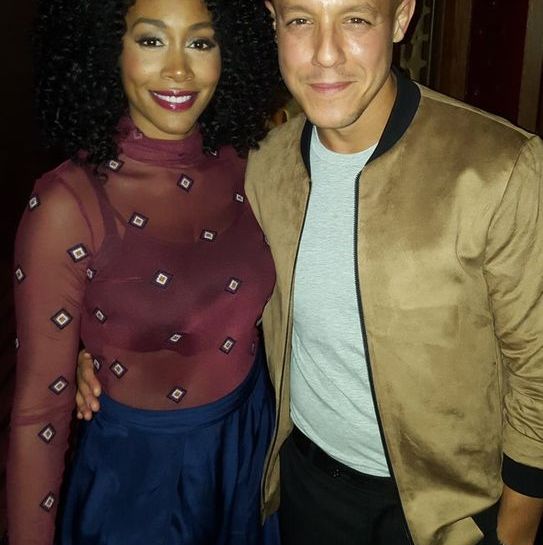 Missick has fun with necklines. She wears them very high . . .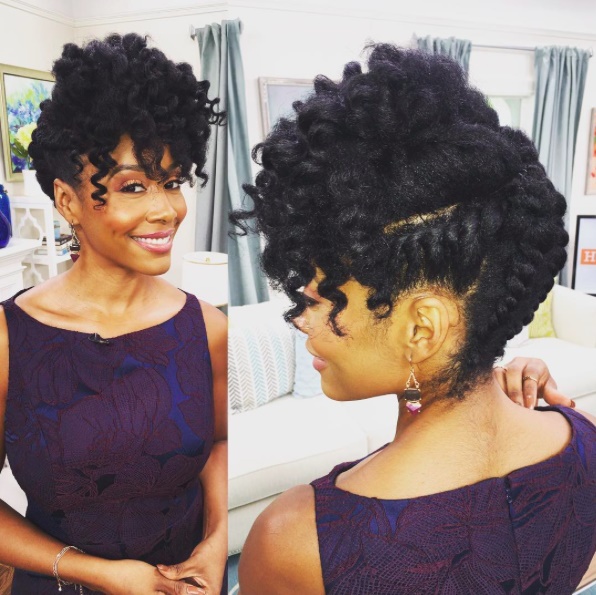 and very low.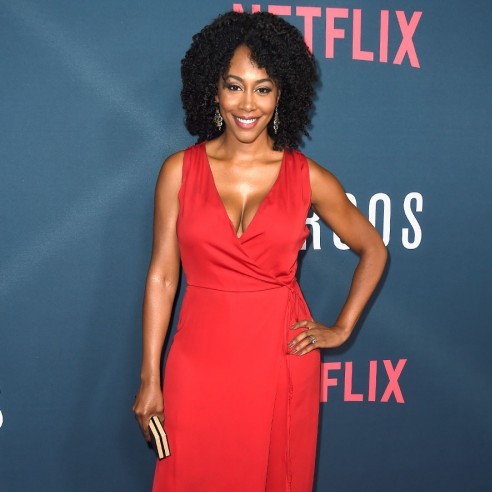 She sometimes balances a high neckline with an exposed midriff.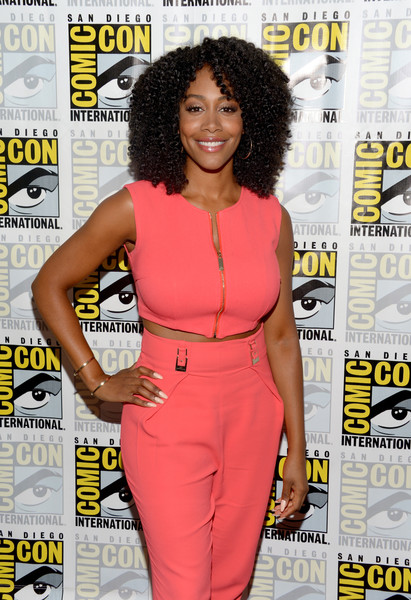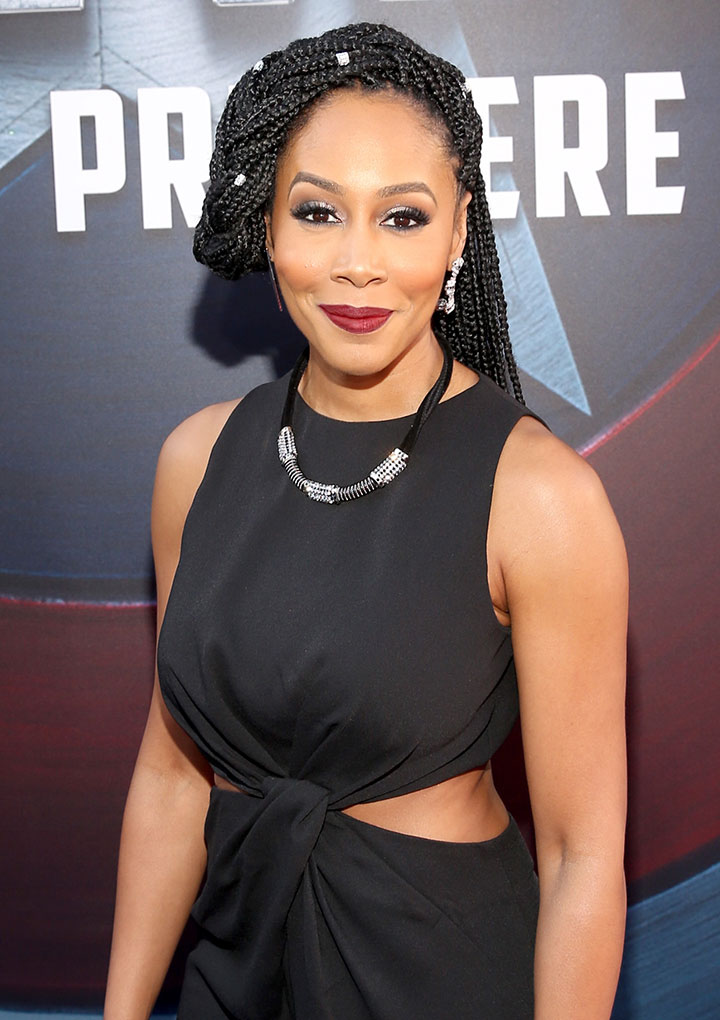 Finally, even though she's not afraid of straps, a strapless bra isn't off limits.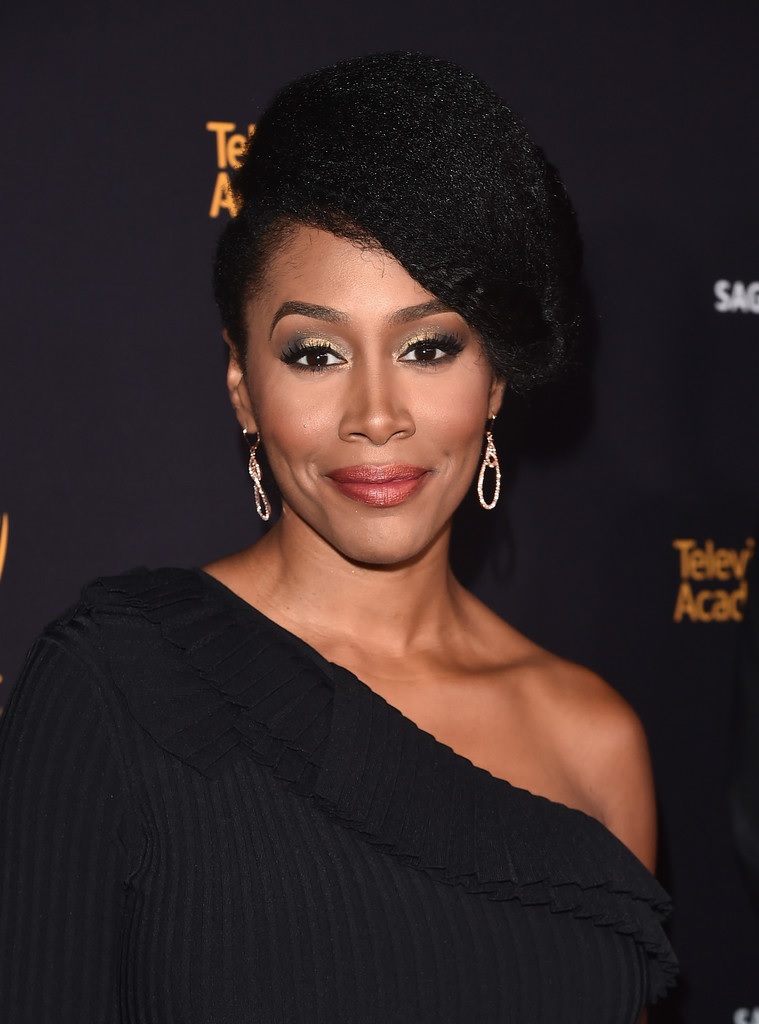 Like all large-chested women in the know, Missick uses knits, wrap styles and ruching to her advantage. However, these pictures show a standard of fit that many small-waisted busty women never attain. It would be wonderful to interview Missick for her shopping and tailoring secrets. In the meantime, keep your eye on this actress for more full bust style inspiration!