07/19/2013
If you can identify with this woman, then it may surprise you to hear that buttons are actually a GOOD thing for large busts.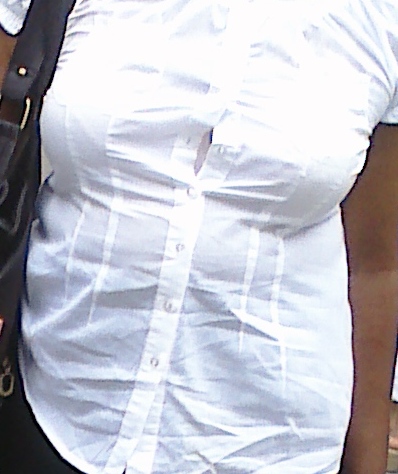 That's because until the early Middle Ages, no one used buttons with buttonholes. Buttons were mostly decorative, and everything a woman wore needed to be loose enough to pull over her head (making belts another best friend to women with curves--as well as modern day knits.) Without buttons (or belts or knits), we would all be wearing some variation of this denim jumper.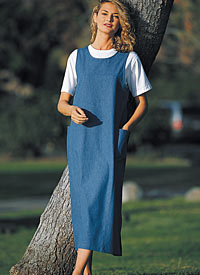 Thanks to buttons, women could begin to wear form-fitting clothing.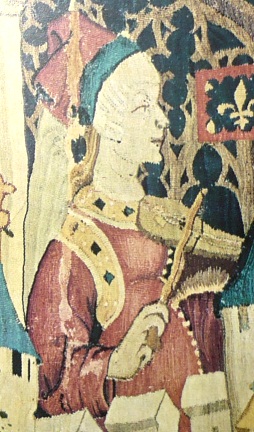 Finally a buxom woman could display a waist that was narrower than her bust. One online source states that by the mid-1300's, "Europe was so button crazy that even the Church got in on the act and denounced them as 'the devil's snare', seemingly referring to the ladies in their button-fronted dresses."
Until the Industrial Revolution, not every busty woman benefitted from buttons because they were so labor-intensive to create. According to Jude Stewart, once they could be mass-produced, "buttons by the hundreds lined most kinds of tight-fitting clothing, including shoes. (More buttons, closely spaced, gave the wearer the tightest fit.)"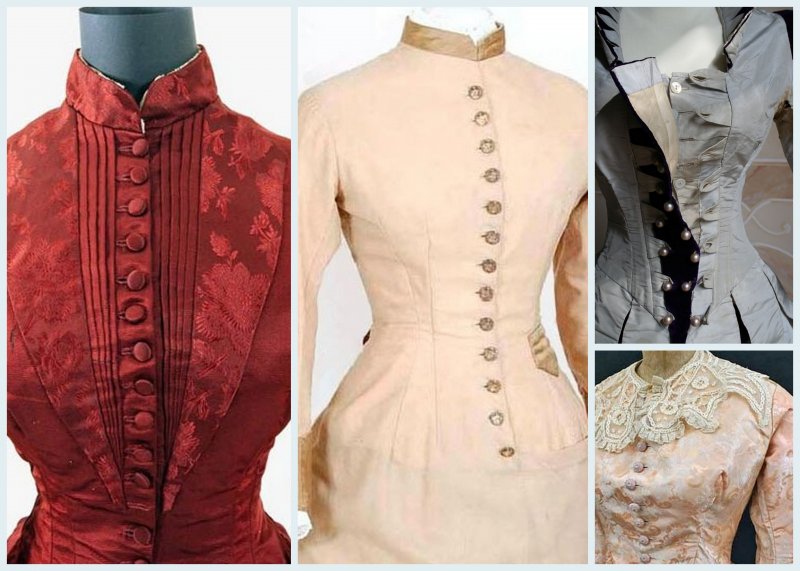 If you study the bodices of the Victorian dresses above, I'm sure you realize that buttons alone aren't responsible for a perfect fit. The rest of a garment must be constructed for a woman's curves. Buttons are merely a tool that makes perfect fit possible.
So the next time you stand in front of a dressing room mirror, frustrated because the buttons won't lay flat or even close across your bust, don't blame the buttons, and don't blame your body. The garment simply wasn't made for a D+ cup size. (Even if the buttons do lay flat, make sure the designer didn't use a baggy back or extra-large armholes to create space for your boobs.)
It doesn't meant that you are limited to knits or shapeless wovens that must be cinched with a belt just to show that you have a shape. There are companies that specialize in creating clothing to fit women with large breasts, using every tool at their disposal, including buttons. Campbell & Kate is proud to be one of them.