08/15/2012
There's only one thing I'm looking forward to about the end of summer: we can soon wear blazers and cardigans over our classic white shirts again. A blazer or cardigan makes an excellent Third Piece. According to one of my favorite image consultants, a Third Piece is what adds "excitement and personality to your outfit when everything else you're wearing are basics". Worn open, their vertical lines also have a great minimizing effect on big boobs.
When temperatures climb to the nineties and above, however, a blazer or cardigan becomes oppressive. That's when an eye-catching necklace can complete your look. This Soho shopper that I ran into last week demonstrates this beautifully.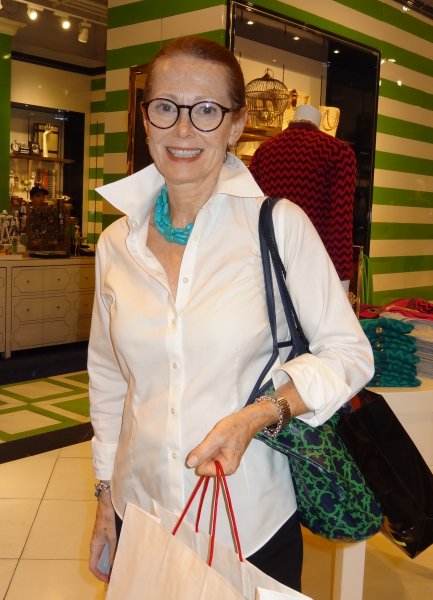 I only have one necklace that I can rely upon for a similar effect--a multi-strand coral necklace close to the one pictured below. This is why I've been on the lookout for new necklaces to give my classic white shirts a summer boost.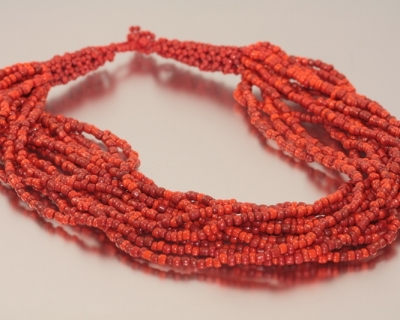 Last week I literally hit gold with this find from C. Wonder (where the beautiful stranger above was shopping).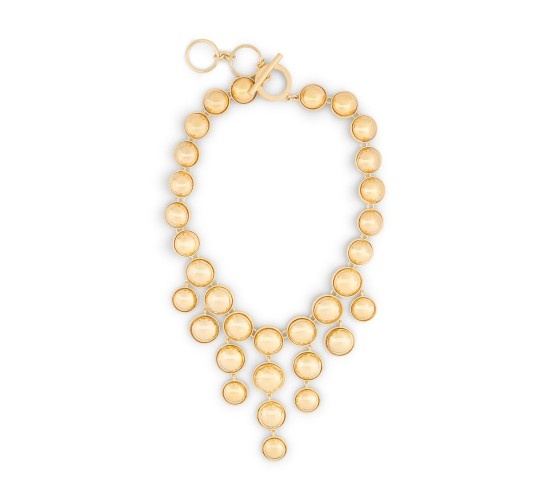 In addition to looking great with a classic white shirt, a Third Piece like this necklace will also look amazing with the V-necks and scoop necks that work so well on busty women. And you can keep wearing it when it's finally cool enough to wear blazers and cardigans again.