07/16/2017
We're excited to get back to where it all started. Nine years ago, founder Darlene Campbell was working as a corporate attorney in Midtown Manhattan, dreaming of creating button front shirts for busty women who wanted all the power markers of a classic white shirt without the power detractors of baggy shoulders or a safety pin. This Wednesday and Thursday, she returns to Midtown with dream shirts in hand.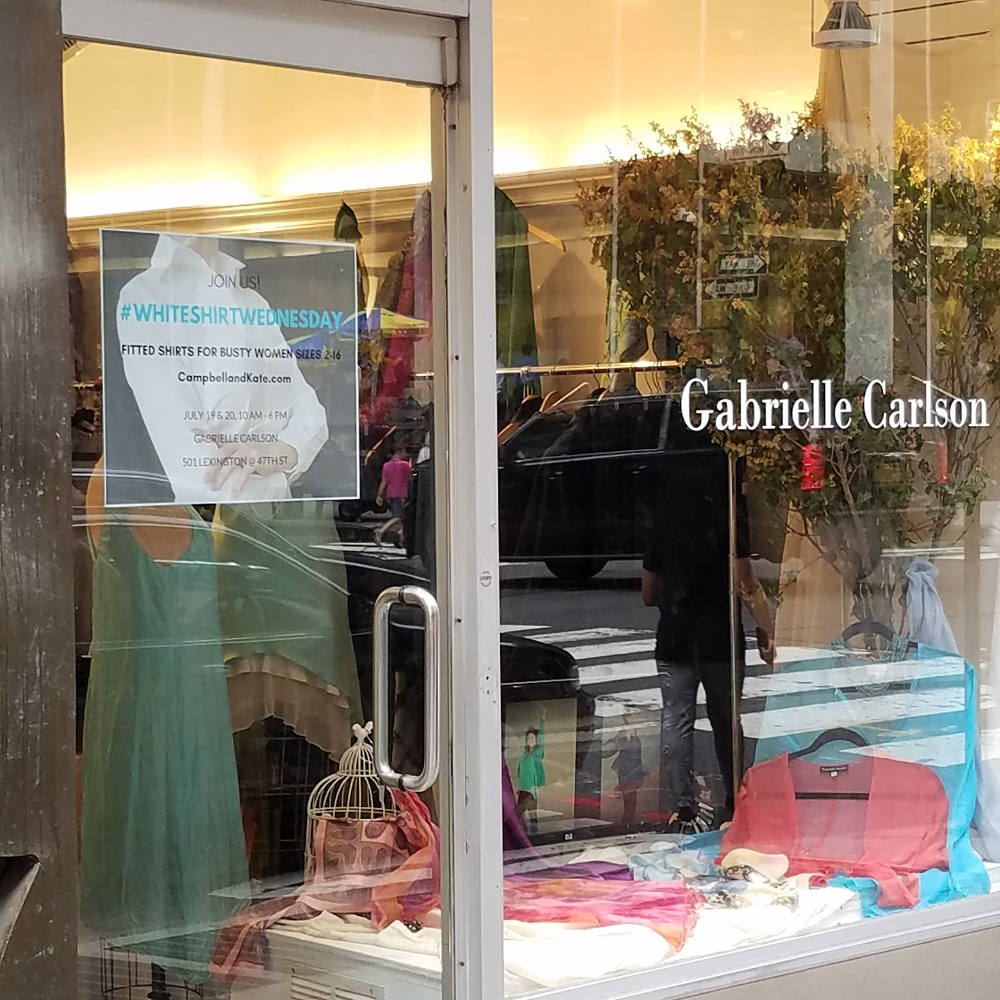 You'll find her at Gabrielle Carlson Studio, where designer Gabrielle Carlson has a singular mission: "Beautiful clothes, in your size." Using exquisite fabrics, Gabrielle creates elegant garments for women of all shapes, and we are thrilled to be part of her mission this week.
Visit us for a fitting this Wednesday and Thursday, July 20 and 21, between 10 am and 6 pm. Gabrielle Carlson Studio is located at 501 Lexington Avenue at 47th Street.
P.S. Want more than a white shirt even though we're celebrating #WhiteShirtWednesday? Choose from all our color options, including stripes!