10/16/2015
You can wear a button front shirt anywhere, anytime, but sometimes you want a little less structure. So if you trade your tailored top for an oversized tee, do you toss your bra as well? After all, a little structure is a good thing for women with a large chest.
Fortunately, the structure doesn't always have to come from underwires. My favorite loungewear company, PJ Harlow, creates two pieces that are perfect for the busty woman who wants a break from her bra but not its support.
Let me introduce you to the Bra:30.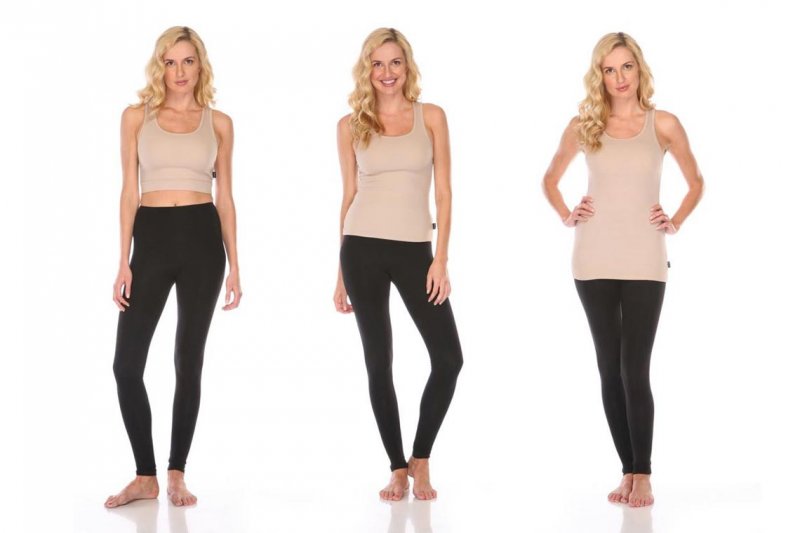 It looks like an ordinary ribbed tank top, but its secret ingredient is the 10% 4-way Spandex that holds everything in place. You can't go running in this racerback, and you'll bounce if you rush down stairs, but you'll hardly notice you're braless when you wear it to cook dinner, watch TV, pick up the house, or just hang out. You can even answer the door and sign for packages in it. A friend who had breast surgery couldn't thank me enough for recommending the cropped version to wear as a comfortable bra substitute after her operation.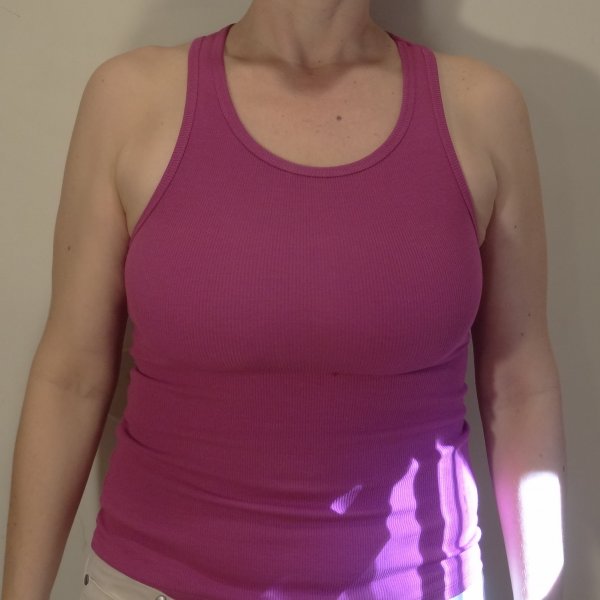 If the Bra:30 is great for the end of the day, then B•Saxxy is perfect for the beginning. It's for that window of time between showering and dressing when you don't feel dry enough to put on a bra but still need to get things done around the house. Warning: this style looks like a muu muu on someone with large breasts.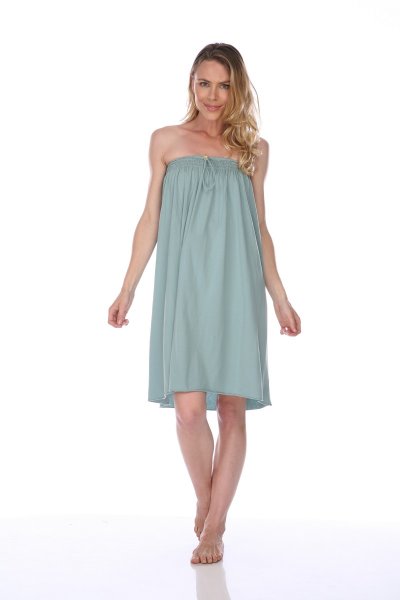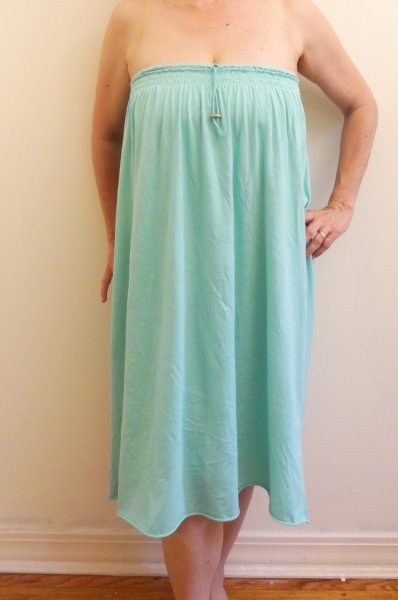 However, if you've ever lamented short bodices that end well above your bustline, then you can appreciate the depth of the elasticized tube hidden underneath. It can easily accommodate very large cup sizes as well as hold them securely in place.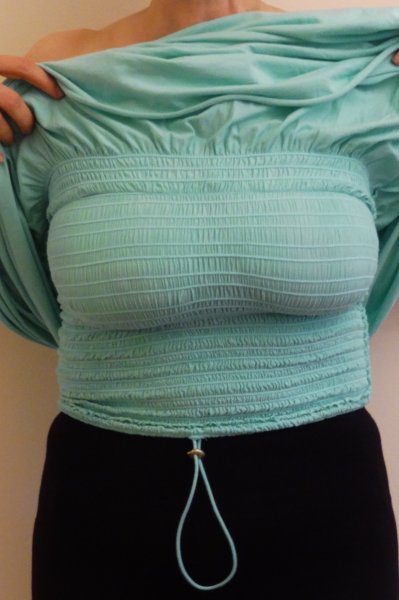 And if you don't have to be completely modest, you can turn the tube into a standalone bodice for a more flattering look!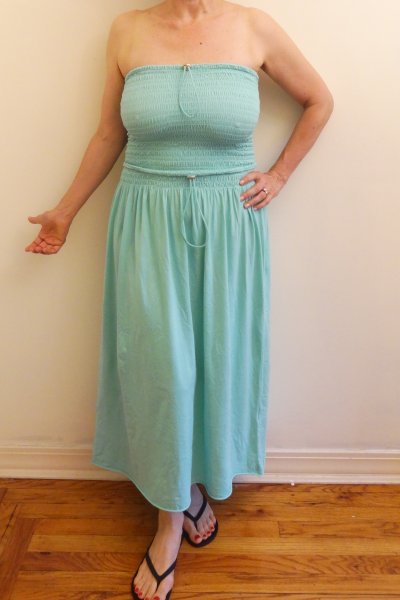 The adjustable toggles that you see in these pictures also help to convert the dress into a handy little bag!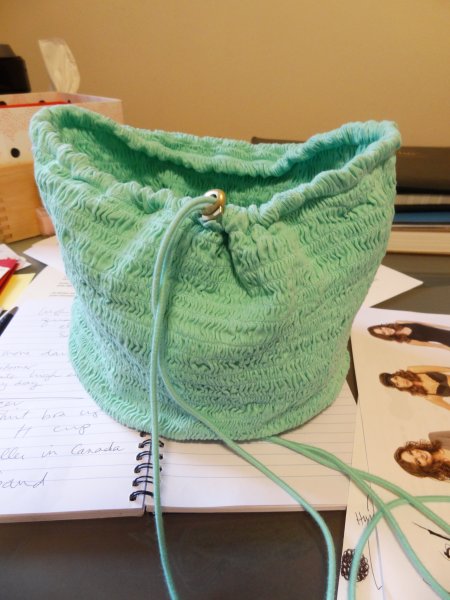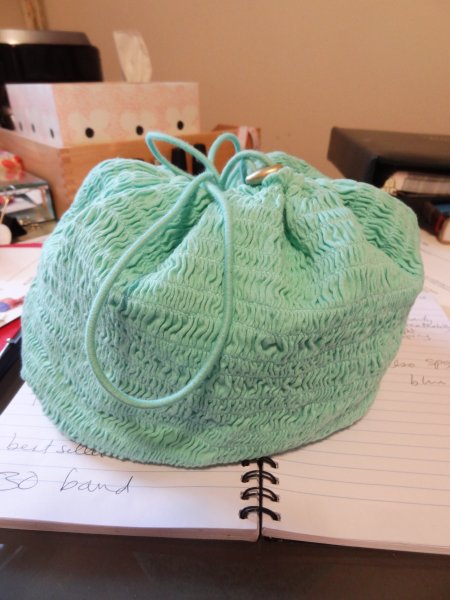 B•Saxxy doesn't have its own website, but a Google search will yield some retailers, and you can contact PJ Harlow directly with inquiries. While you're at it, ask them what new big bust-friendly bra-free options they have in store for us in the future!