02/06/2018
We asked a few of the women who wear our bust-friendly shirts what books they would recommend to other women setting goals in 2018. Read their thoughtful replies, plus a review of our own book recommendation, below.
The Gratitude Diaries by Janice Kaplan. "A wonderfully inspiring book that helps us focus on the small details that we overlook when evaluating our lives." Candy Gould, Personal Color and Style Consultant, House of Colour Manhattan
The On-Purpose Business Person: Doing More of What You Do Best More Profitably by Kevin McCarthy. "It shows you how to blend the professional and personal lives, especially since they overlap at times." Sandi Webster, Managing Director and Co-Founder, C2G Partners
Made to Stick by Chip and Dan Heath. "I've been using [this book] in my classes for years. How to speak so that people will remember what you've said. Very accessible, useful." Barbara Mink, Communications Professor and Artist
The Nightingale of Mosul by Susan Luz. "A memoir based on a life of dedication, sacrifice and adventure that really struck a chord for me." Barbara Graveline, Co-Founder and Designer, Nodding Bur Originals
When Breath Becomes Air by Paul Kalanthi. "It has the most profound meaning and helped me understand the point of life is not happiness, but striving." Danna R., medical professional
-------
If some of your goals are a little too familiar to the ones you've set before, then we highly recommend Tasha Eurich's book Insight: Why We're Not as Self-Aware as We Think, and How Seeing Ourselves Clearly Helps Us Succeed at Work and in Life.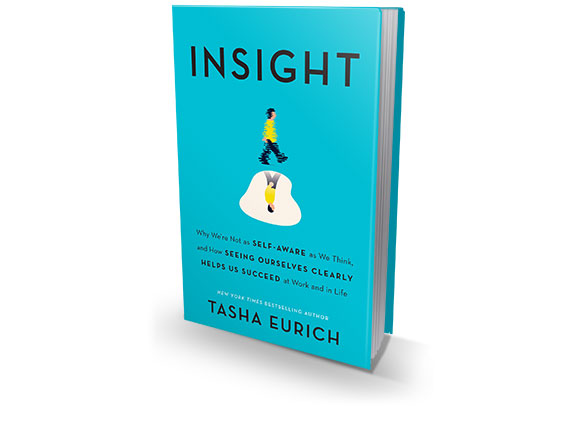 In a book dense with suggestions, here are two tools that jumpstarted my (founder Darlene Campbell's) new year:
First, "expressive writing"--narrating both the facts and feelings surrounding an event–helps us make sense of our emotions and the experience. On the other hand, merely venting can cause self-absorption.
Second, asking "what not why" helps us make plans and understand ourselves. For example, asking "What do I really want?" moves us forward, while asking "Why am I like this?" keeps us stuck.
Inward understanding is only half of self-awareness. The other half requires understanding how others see us. Fortunately, this doesn't require listening to everyone's opinion of us. Instead, Eurich urges her readers to find "loving critics" (as opposed to "unloving critics" or "uncritical lovers") who:
want us to be successful
have seen the behavior for which we need feedback and know what success looks like
are willing and able to be completely honest with us.
Most of us dread receiving negative feedback, and Eurich includes helpful tips for processing the information. My favorite: self-affirmations before receiving threatening feedback can innoculate you from feeling limited by it. For example, telling yourself that you're great at resolving conflicts a few minutes before your boss tells you that you need to be more assertive will help you feel like you can improve.
Finally, Eurich's chapter on dealing with others who are delusional is worth the price of the book. The good news is that you can stay sane no matter who you work with!
What books do you recommend for the year ahead?