07/23/2012
"We don't say 'frumpy', we say 'classic'."
These words were meant to console another forum member in a recent online discussion, but they struck terror into my heart. After all, I sell CLASSIC white shirts to women with large breasts. Are "classic" and "frumpy" now synonyms?
No. Take a look at Ann Hathaway's outfit from Dark Knight Rising and tell me you disagree.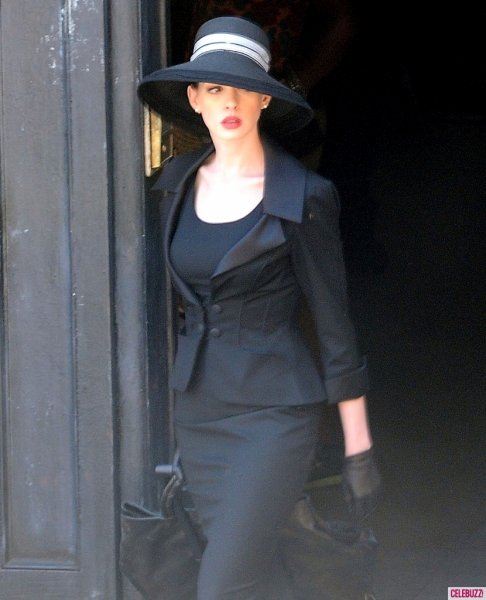 Ann Hathaway's costume demonstrates the most important way to keep classic from equalling frumpy: PERFECT FIT. (See my recent Pinterest pin for three reasons this outfit would also look GREAT on a full-busted woman.) If her jacket were just a little bit looser and boxier, she would be Frumpy Cat Lady instead of Classy Catwoman.
This is one reason that those of us with big boobs stray so easily into the dark shadows of frumpiness. It's difficult to find something that fits our large busts and the rest of us perfectly. It's easier to buy something loose and boxy and never get around to having it altered.
Fortunately, there are companies out there (including Campbell & Kate) that are creating classic clothing made to fit the woman with a full bust. Once you have a perfect fit, you've won over half the war against frumpiness. Some of your battles will continue to be big-boob related, but most will be struggles that all women face, whether they have a full bust or not. Look for more on this topic in blog and Facebook posts to come.
By the way, if you haven't already, please like Campbell & Kate on Facebook to stay up-to-date. We launched our first ever sample sale on Facebook last week, and we don't want you to miss out on future offers, announcements and discussions.