02/26/2014
If you thought that only the small-busted women in your Zumba class could wear those cute workout tops with built-in sports bras, then think again. For over a year now, full-bust powerhouse brands Freya and Panache have made their popular sports bras available as part of a tank top.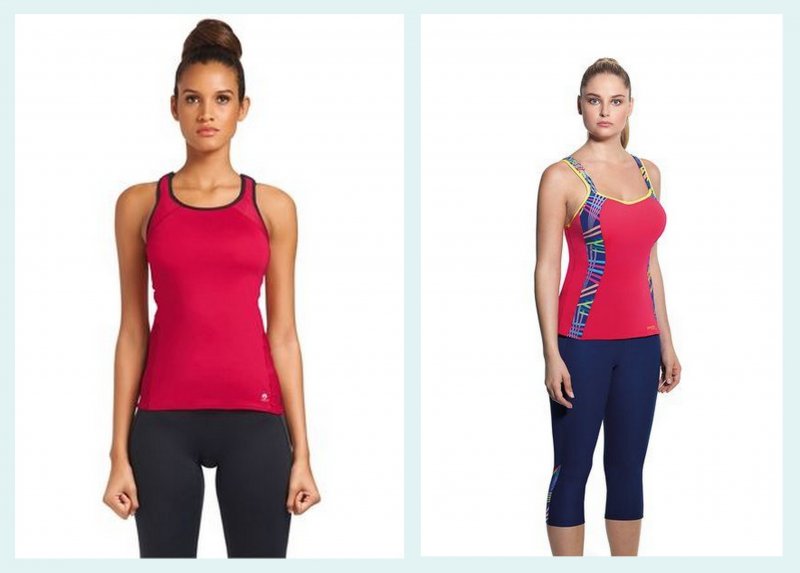 The Freya top on the left is also available in black, and the Panache top on the right will be available in black with geo print in Autumn/Winter 2014.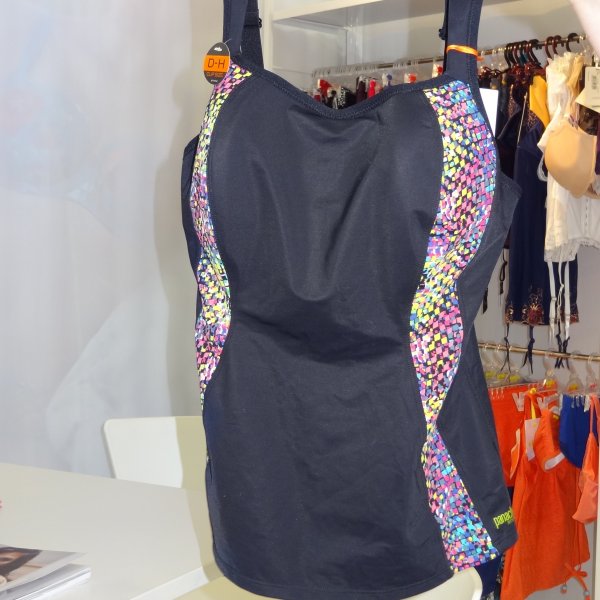 Neither are widely available in the United States, but you can find the Freya tank online at Herroom and Large Cup Lingerie., and you can find the Panache tank at Herroom and Bare Necessities.
The best tank for you depends upon the best sports bra for you. If you're not already a Freya or Panache sports bra fan, these blogger reviews can help you decide which one to try.
Freya Active Sports Bra Reviews
SweetNothingsNYC (a review of the tank top itself)
BralessinBrasil (another review of the tank top itself)
BralessinBrasil (the bra)
Panache Sports Bra Reviews