11/13/2013
You can pair your classic white shirt with a little black dress for instant chic. See how these women did it at a recent trade show.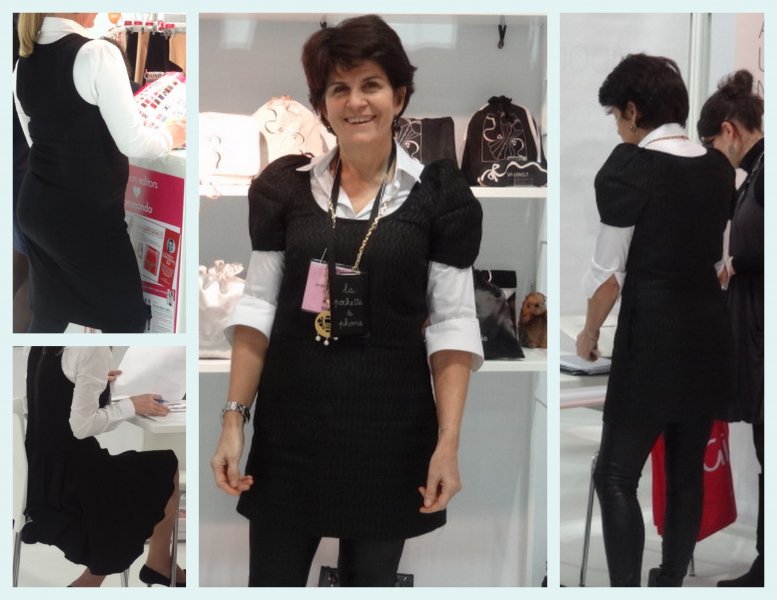 You already know where to find the best button down for big busts, but where can you find the perfect little black dress? From a small Polish company called Urkye.
So far, I have seen the Urkye Mala dress look amazing on every full-busted woman who wears it. Here's why:
The deep sweetheart neckline draws the eye in for a slimming effect. Even with a shirt underneath, you won't get a mountainous bosom look.
The streamlined style showcases your curves without clinging to them. It's form-fitting AND easy to move in--hooray for princess seams and jersey.
The armholes and straps prevent any bra peekaboo.
Because it's a LBD, it's also extremely versatile. I've worn my own Mala dress with sandals in the summer (without feeling overdressed or overheated), and it has fit right in at a benefit with nylons and heels. A white shirt under, or a belted cardigan above, makes for an easy transition between seasons.
Finally, at less than USD$60, including shipping, you can afford all the accessories you need to make this look your own!