02/15/2017
For the past month, we've been showing you how to build a polished look from a comfortable base. We even revealed stylist Christina Frik's formula to take you from working from home to running around.
Today's look begins with a striped tunic over leggings. Don't even worry about the ultra-wide armholes. These are usually off limits to busty women who don't want to flash their bras at the world, but we've got a great sports bra to share with you in our next post.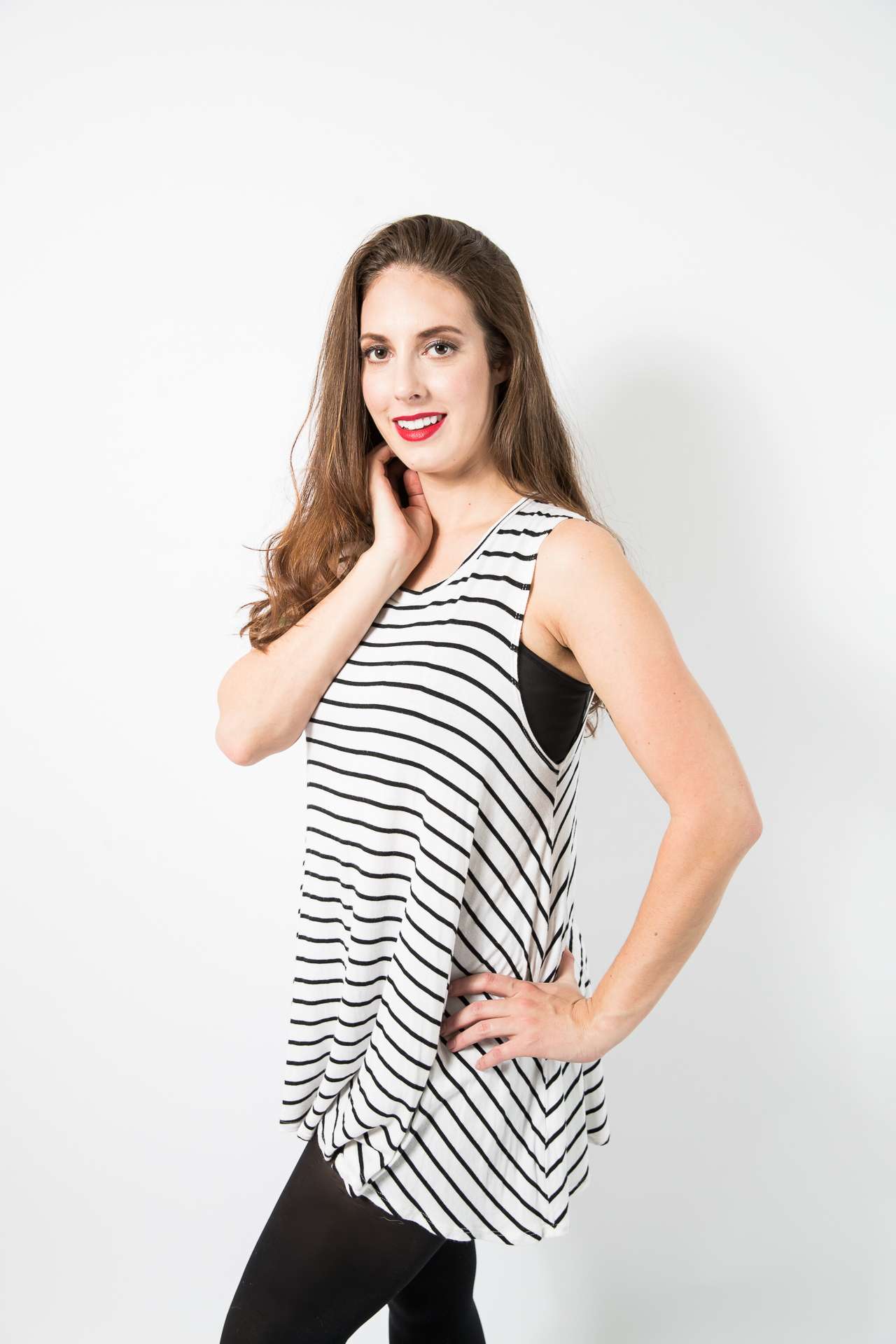 Next, Christina uses a grey blazer and one of our button front shirts for large busted women to add structure and polish to the look. Instead of ankle boots, she's chosen knee-length boots. When it comes to proportion, her rule of thumb is to pair "low" shoes with low hems (like a knee-length dress) and high boots with high hems (like this tunic).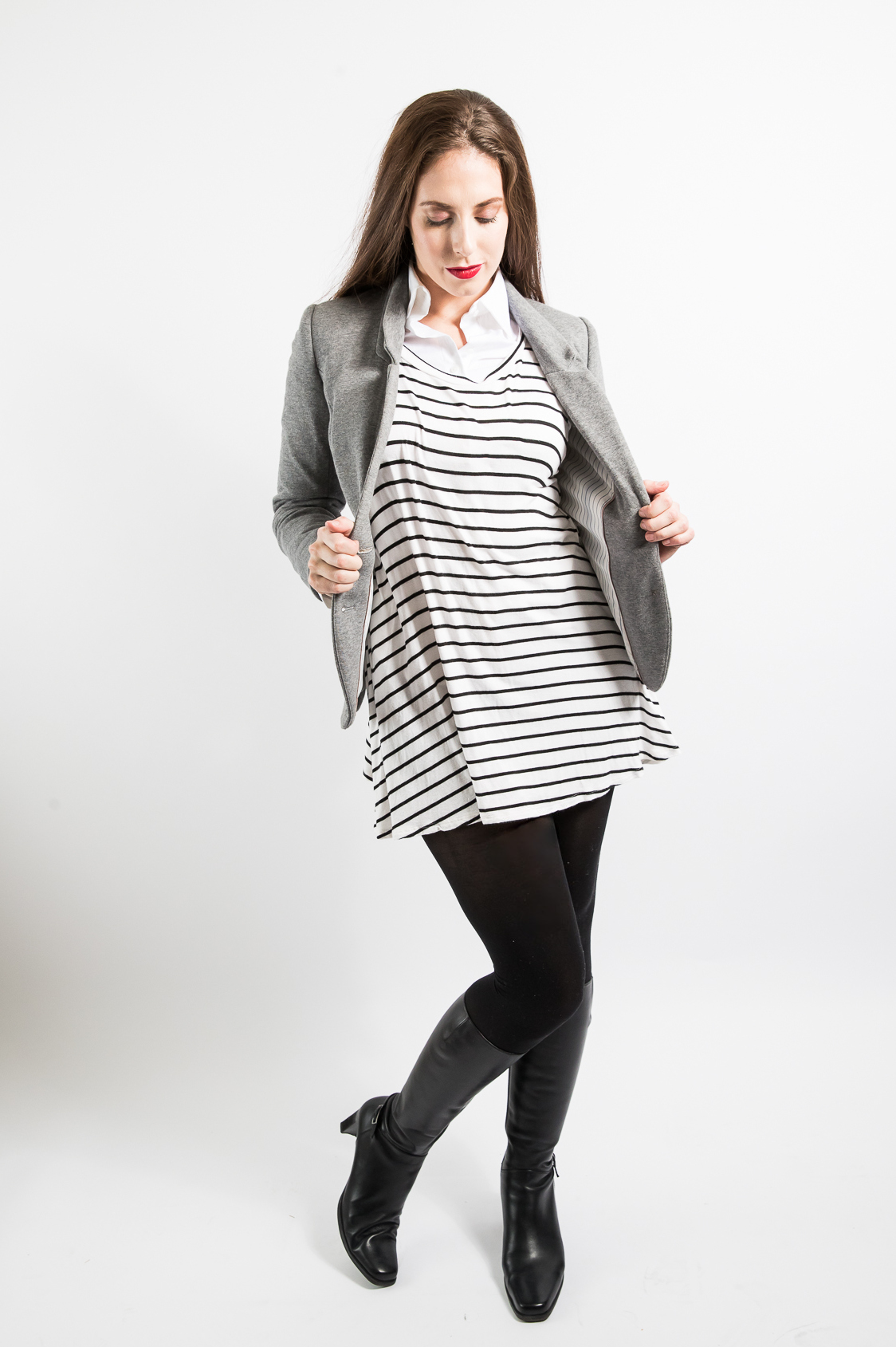 Finally, she adds the finishing touches: a resin link necklace for interest, and a red purse to energize the entire look.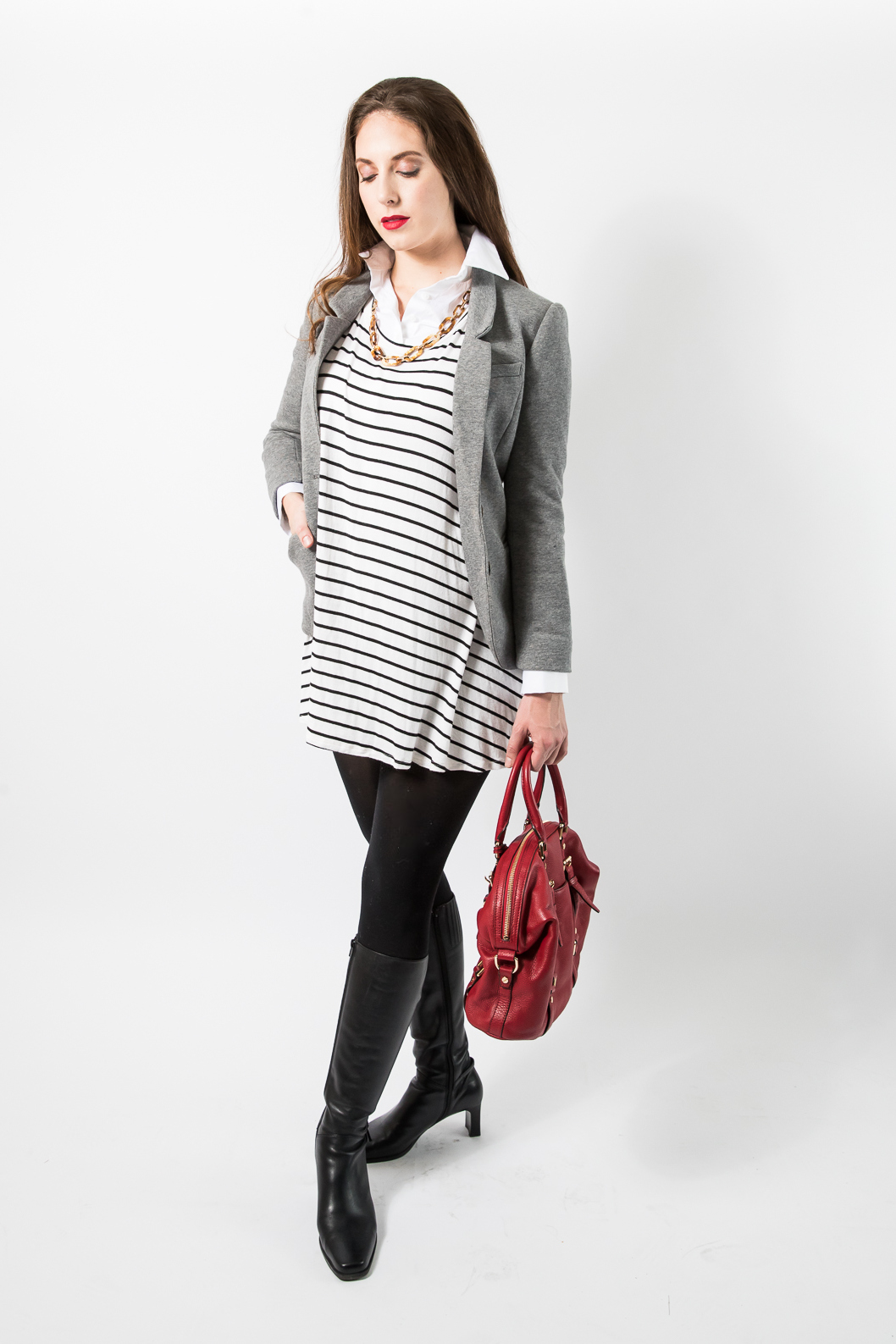 Want tips for choosing a bag that adds to your outfit vs. merely carrying your stuff? Be sure to read Christina's advice for choosing 6 essential bags that add fun and function to a busty woman's closet .
Photo credit: Steven Wu Photography