11/03/2016
Last week we walked you through a "lifestyle levels" analysis that will help you choose the best finds for your full bust this fall. This week, our resident stylist Christina shows us what we can do with a sweater dress. Since knit fabrics are a busty woman's BFF, odds are good you can find a great sweater dress that will fit your large chest and be a wardrobe workhorse this season.
Level 4: Formal/Dress-up
If the sweater dress that fits you happens to have a crew neck, all is not lost. Christina uses necklaces and scarves to break up the "boob mountain" that big-busted women get from high necklines.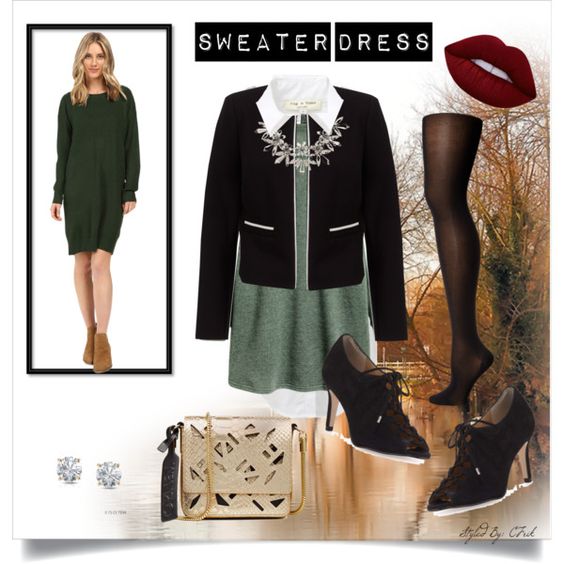 Level 3: Night out
The open jackets and sweaters that Christina incorporates in each look break up Boob Mountain AND elongate the figure by creating a vertical line down the front. Just because a sweater dress is roomy enough to accommodate your big bust doesn't mean you have to look lost in it!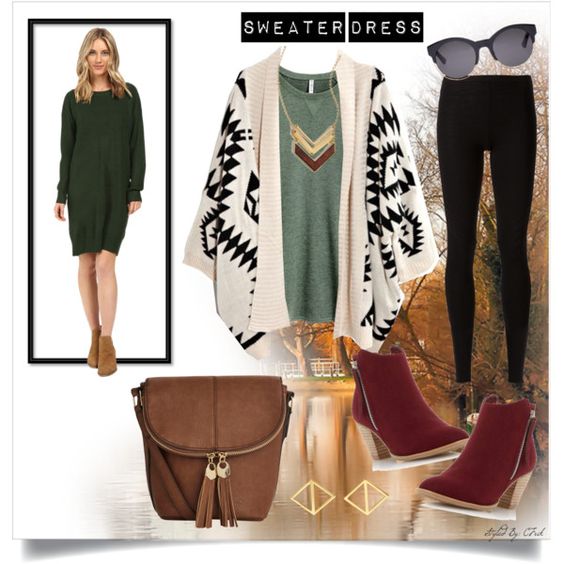 Level 2: Office
This is a great look for creatives or women who work in business casual environments. If your office dress code is a little more formal, you can borrow elements of Level 4. We like the idea of trading the leggings for a bust-friendly button down!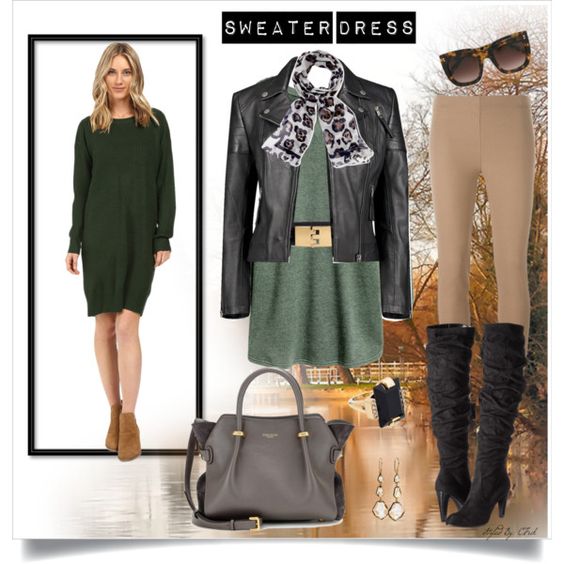 Level 1: Weekend casual
Finally, weekend comfort without sacrificing style.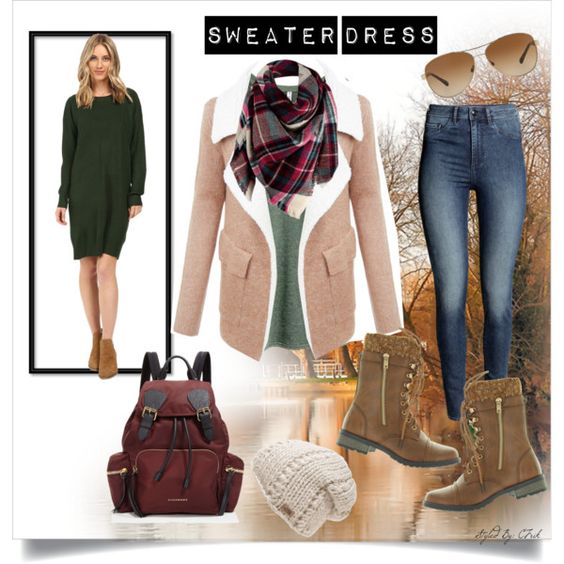 Isn't it fun coming up with a full-bust friendly fall wardrobe? Look for even more ideas for you next week.