05/24/2013
You know the saying "other fish in the sea"? It's totally true. After Campbell & Kate's amicable breakup with our first sewing contractor, I wondered if we could find anyone else as amazing--and we have. Of course there will be some issues to work through during this transition, but the fit and quality of our shirts will only improve as a result.
One reason for the improvements is Steve. As a parting goodwill gesture, our original contractor gave me Steve's number and said, "Steve might be able to help you."
Steve has certainly been able to help me, but not in the way I expected. Instead of sewing our shirts for us (we're negotiating with two other contractors), his help has been along the lines of "teach a man to fish" (final fish metaphor!). In other words, he's teaching me to sew a Campbell & Kate Signature Shirt myself.
When I began Campbell & Kate, I knew that creating a perfect fit for big breasts would be difficult, and I was right. Finding an H-cup fit model, creating our sizing system and smoothing out the bust darts were just a few of the challenges. As for actually sewing the shirts, I planned to hand that off to the professionals.
Steve is handing it back to me by walking me through everything that goes into the construction of our shirts. Much of it you would never think about--unless it's done badly. Take buttonholes, for instance. Made with one machine, you won't give them a second thought as you get dressed in the morning (except to think, "I love how my Campbell & Kate shirt never strains at the buttonholes because of its spectacular fit!"). Made with another machine, the buttonholes are in danger of unraveling. And if that happens, you'll think, "I can't believe I paid so much for this piece of junk."
Steve, who for many years supervised production at Brooks Brothers and other high quality men's shirting companies, is making sure you never think that about your Campbell & Kate shirt.
It even comes down to the point on your collar.
In the photos below, Steve is using a point turner to turn the collar right-side out with the sharpest points possible.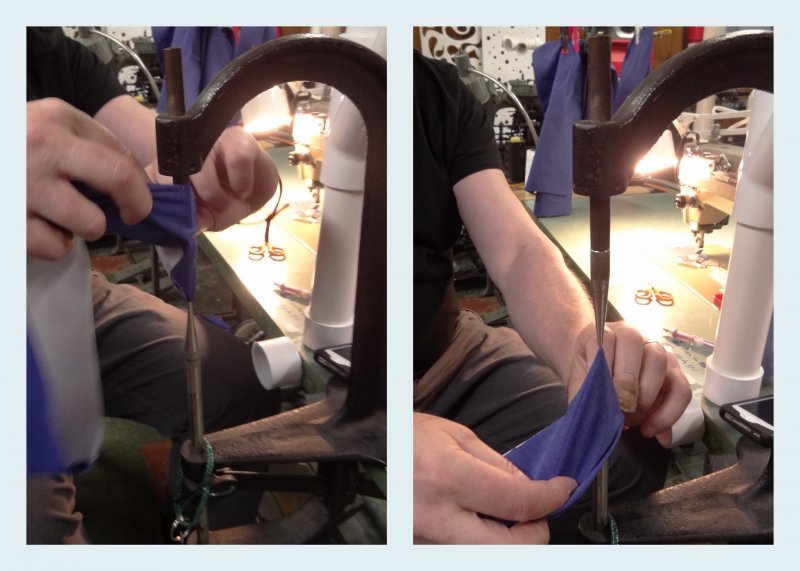 You can see the beautiful result below.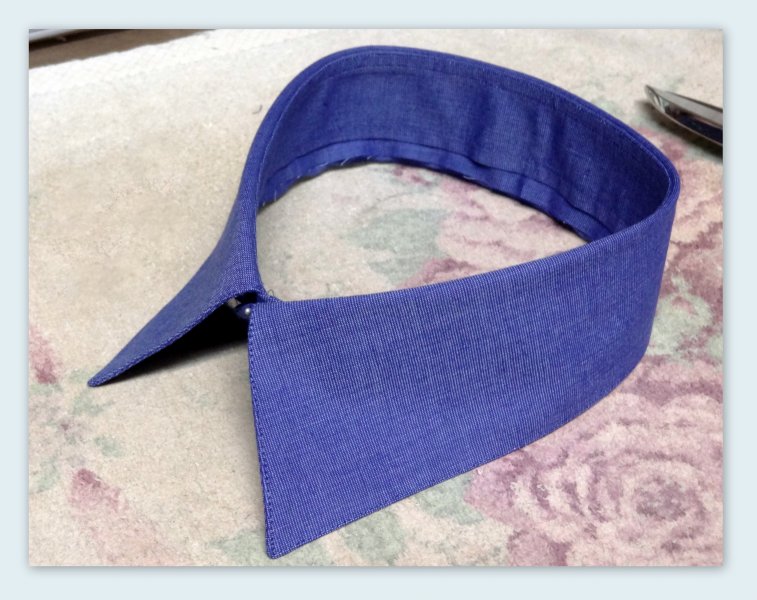 I won't turn this blog into a tutorial, but you can look forward to a few more posts about what we're doing behind the scenes to put you in a dress shirt that will fit your large bust AND your high standards.