07/16/2012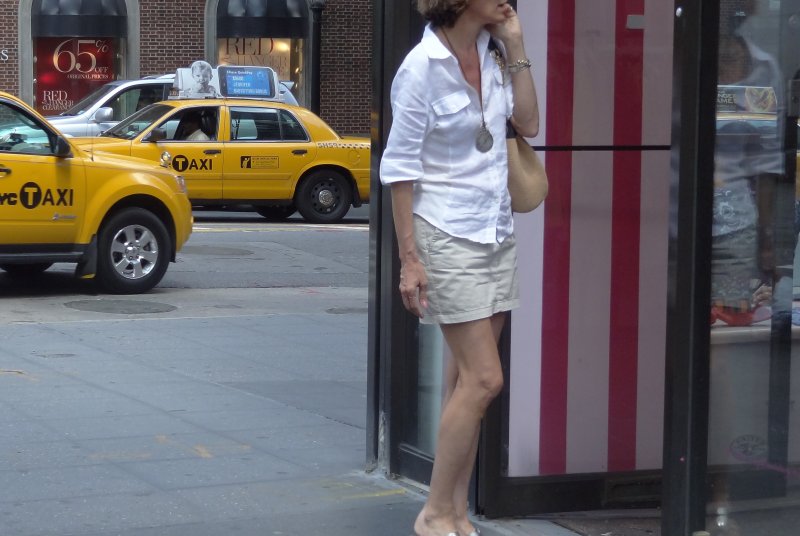 If you have a large bust and want to feel confident during a job interview, a Campbell & Kate shirt is the way to go. But if you have to wear one under a suit jacket in this summer's 90+ degree heat, I wish a giant bubble of air-conditioning around you.
However, this heat shouldn't relegate your classic white shirt to the closet on non-interview days. That's the beauty of this wardrobe staple for the full bust--its versatility.
The photo above is one of my favorite summer looks for a classic white shirt. Roll up the sleeves (of course!), then pair it with a khaki or denim skirt, nice sandals and bag, a statement necklace, and you're good to go.
Good to go where? Anywhere--except for that corporate interview.
Here are two nice summer bonuses of a shirt that fits your large bust AND your small waist:
You can wear it untucked without looking like you're wearing a tent, and
There's no need to wear a cami for extra coverage at the bust--because who wants to wear an extra layer of clothing at this time of year?