11/16/2012
Meet Maria, one of the stitchers at the sewing factory that produces Campbell & Kate shirts. She's been sewing shirts at this factory since she moved to the United States from Portugal 45 years ago.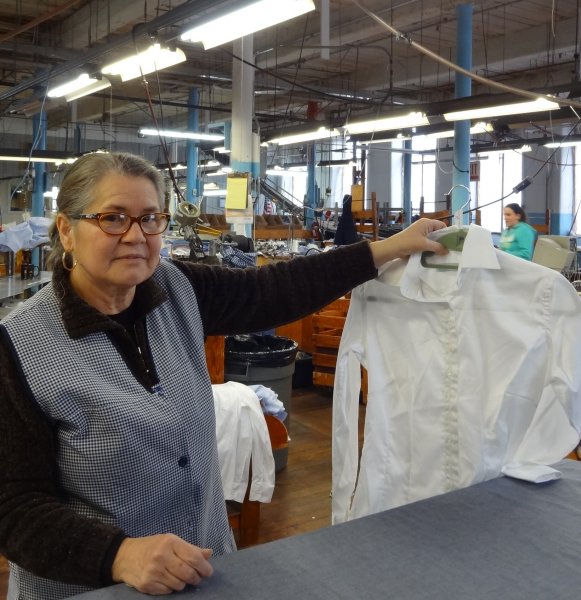 Below, Nelly and Alda have "only" been working at the factory for 10 and 20 years respectively. In this photo, they're sewing one of the most difficult parts of a dress shirt, the collar.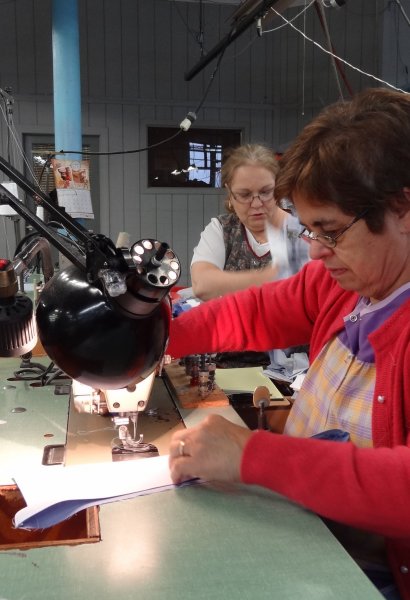 Nelly and Alda chuckled at me and the other subjects of my amateur photography during my visit last week, but when I focused my camera on them, they wanted me to know something that the camera cannot show. "We are on this earth to help each other," Milly told me, and Alda said, "We are a family."
How fortunate Campbell & Kate is to work with a sewing contractor that employs women with this attitude and depth of experience. Maria, Nelly and Alda are just a few of the people working behind the scenes to make sure you look and feel amazing when you slip on one of our shirts.