09/10/2015
At a recent dinner, I sat next to a European lingerie sales rep who has lived in America for 20 years. She told us about the disapproving looks she received from women and the leering looks from men when she first began riding the subway in New York City. She finally realized the cause: her pretty bras showing from beneath her white blouses.
I observed that visible bras now seem much more permissible, especially as a statement by younger women. My dinner companion responded indignantly that ALL ages wear pretty bras under white in Europe. "It's not a statement that you grow out of . . . it's being a woman!"
The next day I visited a French luxury lingerie booth at the trade show called Curve. What I saw made me fervently wish that American women could feel as comfortable wearing beautiful bras beneath white blouses as their European sisters. Do these pictures of Empreinte's Spring/Summer 2016 collection have the same effect on you?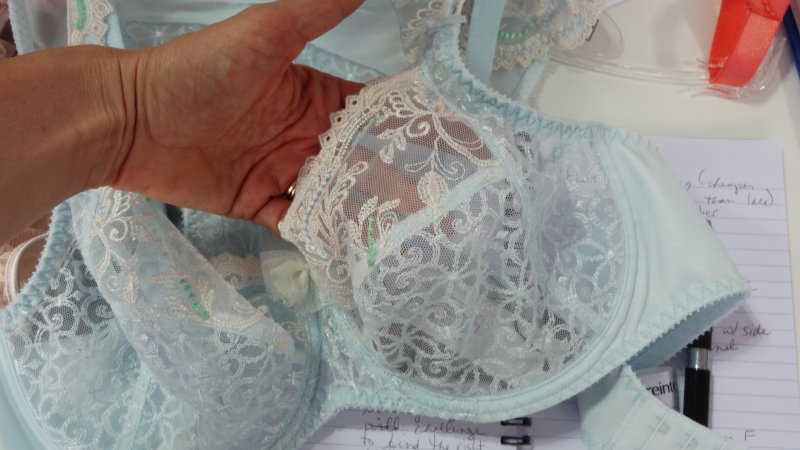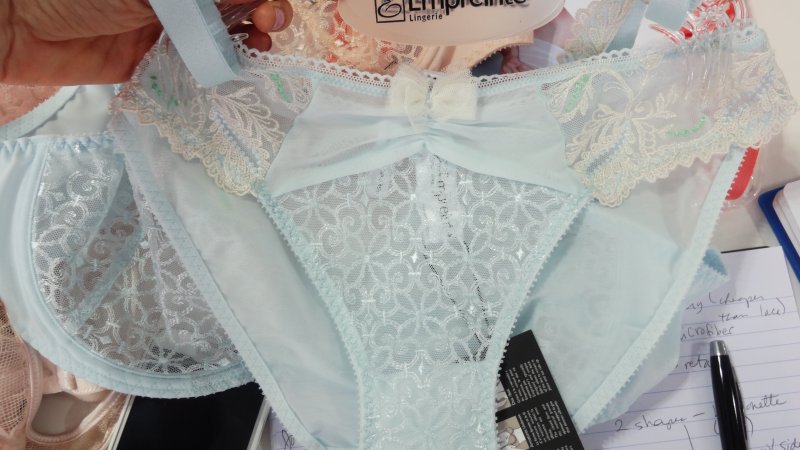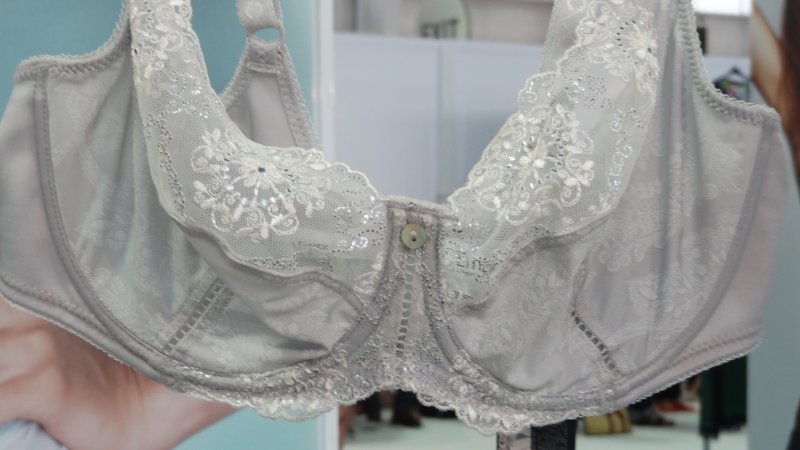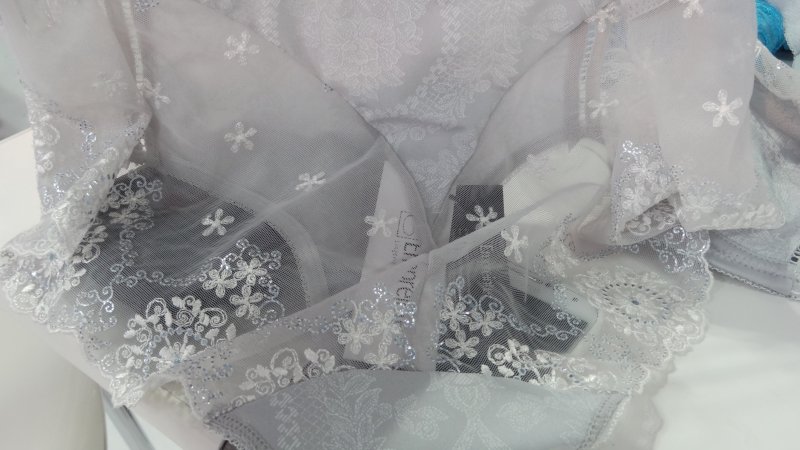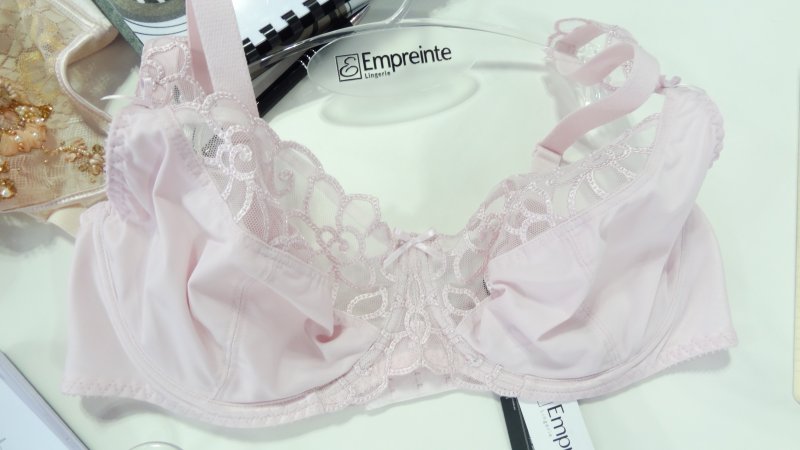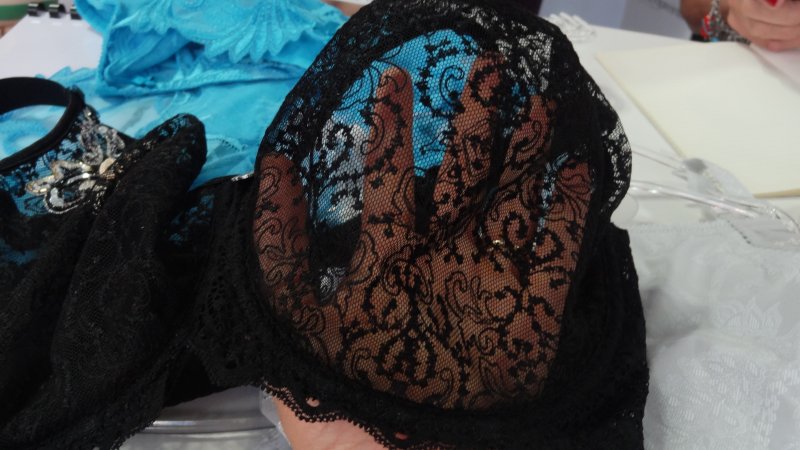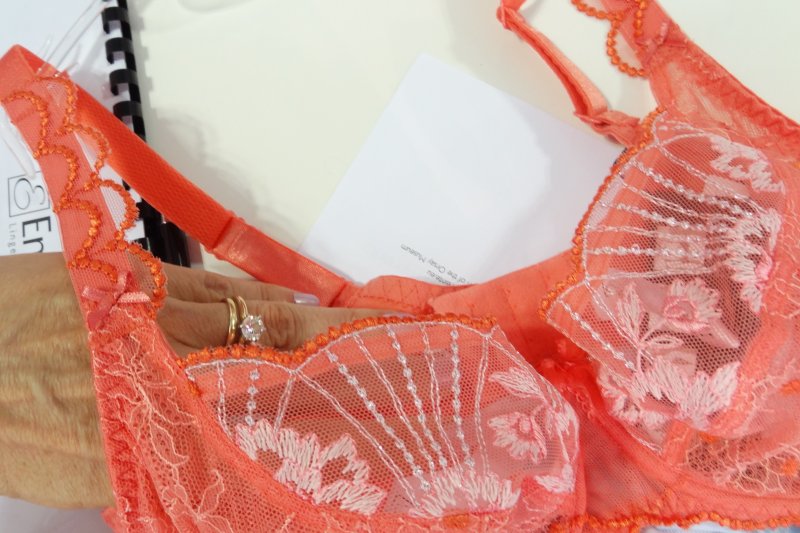 Empreinte was founded in 1946 by Jean Le Her, a girdle and slip maker who encountered so many women whose breasts gave them back pain that he teamed up with a seamstress to create bras for them. Today 99% of Empreinte's 130 employees are women who test every product before it goes into production. The fabric for each piece of Empreinte lingerie continues to be cut only in Brest, France, and 20% of the stitching is done there (the remaining 80% is stitched in Tunisia, Morocco and Madagascar).
There is one more very important reason for featuring Empreinte on this blog: Empreinte ONLY makes bras for women who wear large cup sizes. Does this remind you of a certain shirt company you know? :)
Because they specialize in the big bust market, their design process begins with considerations that are only after-thoughts to other brands. Here are my favorite features:
narrow underwires make the bust line rounded in front instead of flattened to the sides
rigid cups--the delicate-looking fabric is deceptively strong
low elasticity in the band and straps for firm support
no-stretch lace holds everything in place (although they provide a little bit of "give" at the top edge of cups)
From this starting point, Empreinte proceeds with technological innovations, the best-known of which is its seamless lace cups. For example, there are NO seams in the cups of the Diva bra below because they are made of molded Guipure lace embroidered onto paper that is chemically dissolved. It took Empreinte 18 months to develop this line, working together with a Swiss embroiderer and a German molding expert.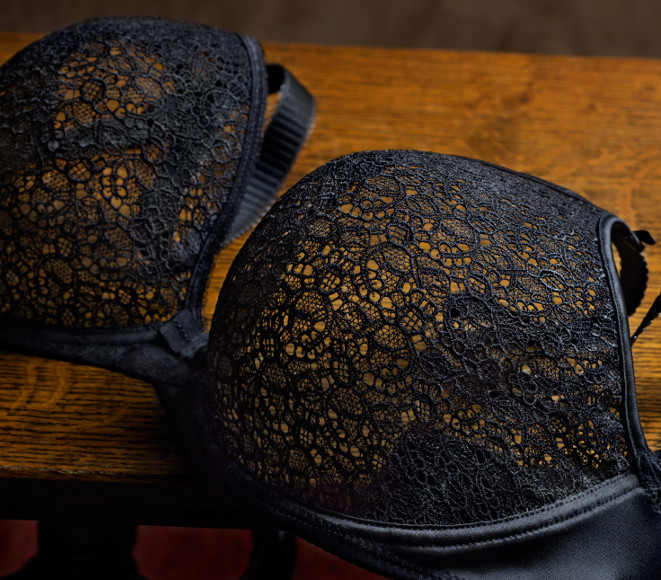 Empreinte has also innovated the shopping experience. At their L'Atelier Lingerie in Paris, your personal shopper will wheel every bra in your size range into your dressing room. Once she helps you know which Empreinte size fits you best, she will help you decide which Empreinte bra flatters you most.
There's one more advantage of shopping for you Empreinte bras in Paris: when you ride the Metro afterwards--ideally, wearing a Campbell & Kate white button front over your new bra---the only looks you will receive will be admiring.
------
Post Script:
For the United States customer who is confident of her size in a Campbell & Kate white shirt, we offer the same quality Egyptian stretch cotton in 15 numerous colors and prints. Contact us for more information when you're ready to view the swatches that will free you from the limits of a nude tee shirt bra.