05/03/2017
If there's one thing near and dear to a busty woman's heart, it's the garment that she wears closest to her large chest. So it was only natural to host a Bras & Brunch event at our pop up shop last month!
Velaire Elliott and Jen Baker, co-founders of the exciting new startup My Bra Concierge, flew in from opposite coasts just to help each guest discover her best size and style. If you'd like to help Velaire and Jen prepare for their launch, please complete this survey!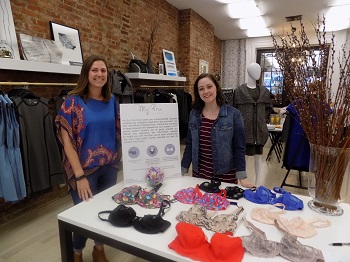 Of course the guests of honor were the gorgeous bras. The Soraya by Elomi was a big hit, especially since it comes in 32-40 DD-JJ.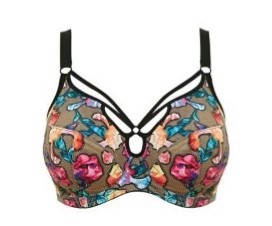 Longline lovers were big fans of this Freya Fancies version that goes up to an H cup in 30-36 bands.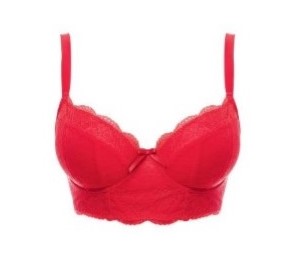 As you would suspect, the elegant Angelina by Fantasie looks even more incredible in person. This vertical seam version is available in 30-36 D-G, and the side support version in 30-38 D-GG.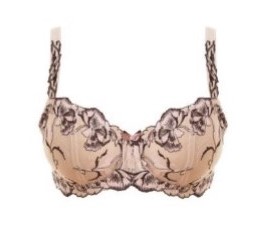 After so much color and elegance, you might not think the Rebecca Lace by Fantasie is very interesting, but scroll down to see its secret weapon against back bulge . . . .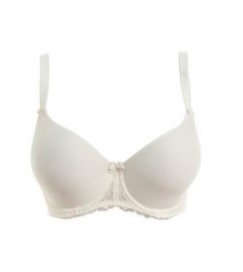 . . . it has a back-smoothling lace panel!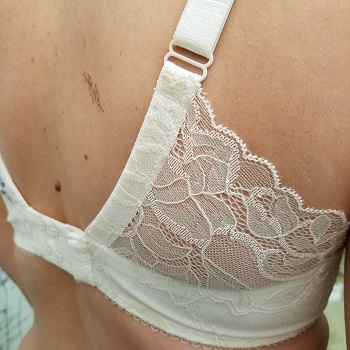 No gathering of bras for large busts would be complete without an appearance from the French. Aubade now offers styles in G cups, including this tulle confection that pairs beautifully with our bust-friendly shirt in pink.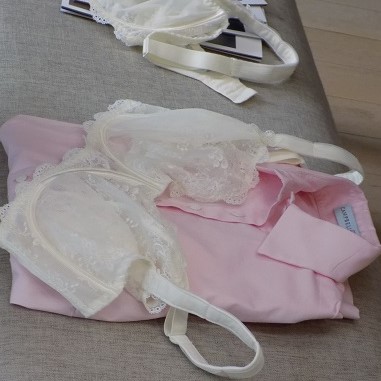 With their focus on the full bust, the French brand Empreinte is a favorite at Campbell & Kate. You can read more about them here and here. We've posted the Cassiopee both times, and we can't resist ending our post with yet another photo of this seamless lace masterpiece.