05/09/2018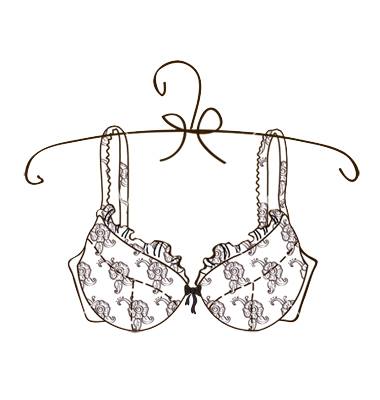 A well-fitting bra makes our button front shirt fit busty women even better. We showed you why here and here, and we think our advice on how to find a good fitter is still spot on. But when it comes to finding someone to fit you remotely, both our suggestions have since closed their virtual doors.
After we recommended My Bra Concierge last September, the founders decided to shutter the business to focus on their day jobs. That's when we FINALLY remembered the fabulous fitter we should have endorsed in the first place: Lion's Lair Boutique. As founder Kim Berger told us, "What we do IS our day job and we've been hard at it for 22 years."
There are no surveys or algorithms involved, yet an industry insider once told us, "Bra fitters can't get much more analytical than Kim." The store will put you in the right size on the first try 90% of the time simply by discussing three numbers with you:
your rib cage measurement

your bust measurement

your pant size.
Based in the Florida Keys, Lion's Lair is equally passionate about fitting big busts into bikinis, tankinis and one-pieces. It's like having a personal bra-sized swimwear shopper! Answer a few more questions ("What is your favorite asset?"; "What is your coverage preference?"; etc.), and you can hand the hunt for a bust-friendly swimsuit to Lion's Lair.
On our end, we're happy to end our hunt for a remote bra fitter for our full-busted customers. According to Kim, "Closing shop is NOT an option for us, (a) because we are passionate about what we do, (b) because we are really good at it, and most importantly, (c) curvy women everywhere NEED us!"
When you place an order with Lion's Lair, use one time introductory code C&K for $10 off any purchase.