08/15/2018
If you're not in the mood to wear a strapless bra for a fuller bust, shoulder-baring is still possible. Here are some discoveries we made while writing our last blog post.
1. You Never Have to Do Duct Tape.
We've all heard horror stories of the woman with large breasts who taped herself into a strapless, backless gown only to suffer when it came time to remove it. Now there's actually an adhesive bra that works for large cups--and it was created by a woman who duct-taped herself into her wedding gown.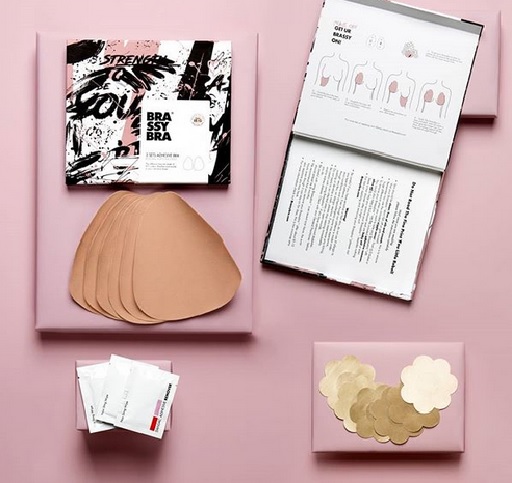 Brassybra is 97% cotton and 3% medical grade adhesive; it's breathable, waterproof, moves with you and lasts 8-10 hours. Best of all, even though their website says it works up to a G cup, women who wear larger cups have been able to use it, too. This video is a great demonstration of how you can wear it.
2. Clear or Sparkling?
Sometimes clear straps will do the trick, and if you're looking for a pair that has metal sliders (vs. plastic that break) and has been proven to hold 25 pounds for 18 hours (38G breasts weigh only 4 pounds each), then we recommend the invisible straps from Fashion Fit Essentials.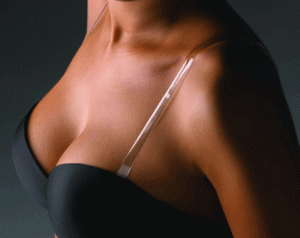 Looking for something a little more fun? Google "jewelry bra straps" or "rhinestone bra straps" and have fun with all the options!
3. Incorporate the Bra into the Dress!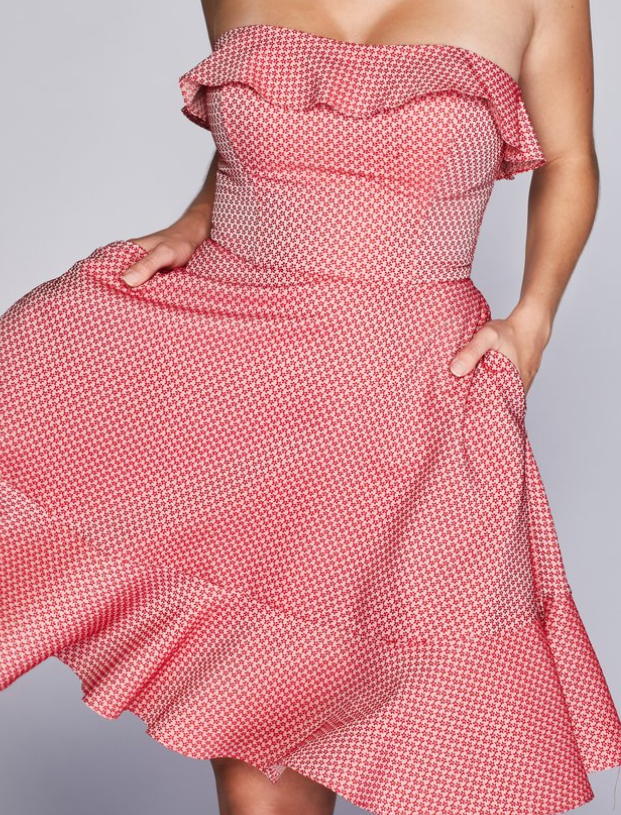 Get creative by sewing boning and a bra into your bodice--you can find tutorials online. Or go bra-free in a dress by a designer who has already done the work for you. Miriam Baker creates dresses specifically for women with large chests. Pictured here, the Charlotte dress.
4. Go with a Bandeau.
Did you realize that many of the brands for fuller busts that we wrote about earlier this summer actually base their bandeau bikini tops off their strapless bras? So while technically still a strapless, sometimes a binkini top is more comfortable--and it's much narrower in back than a regular strapless (think simple clasp vs. columns of hooks). Here you can see the difference between the Curvy Kate Maya bandeau and the Curvy Kate Luxe strapless.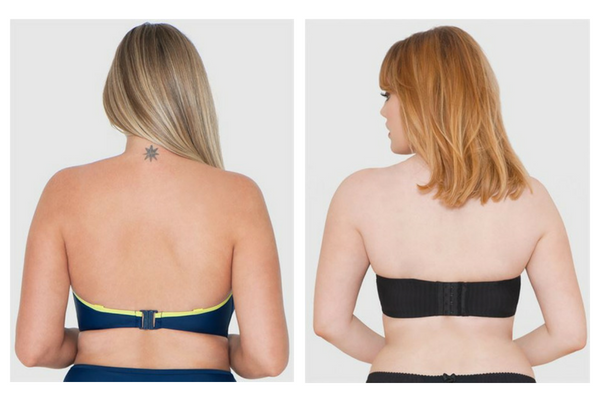 Maybe you can finally wear that cute sundress with the cutout back after all!